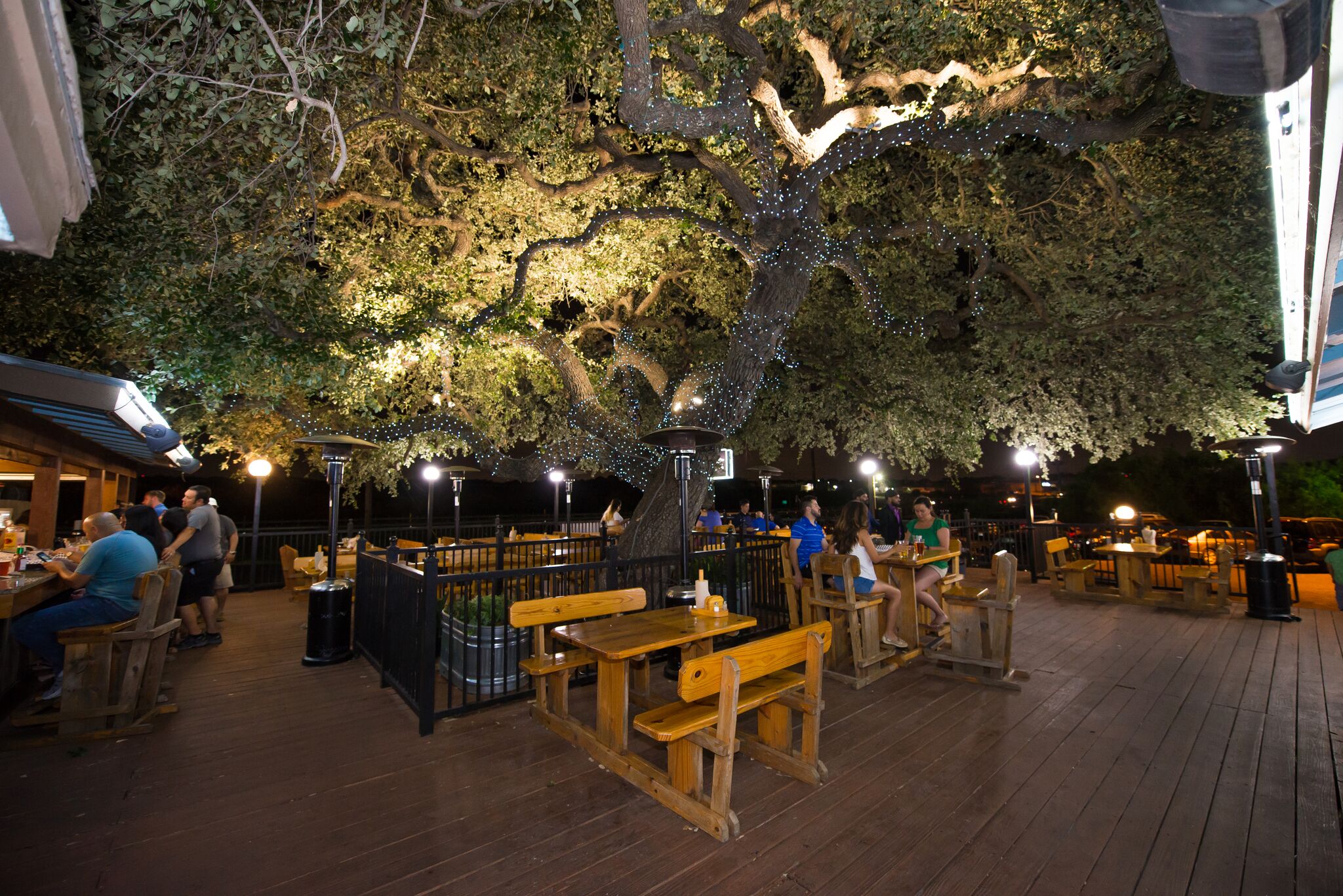 19 Jul

Whiskey Tree Bar & Grill Six Month Case Study

[et_pb_section fb_built="1″ admin_label="section" _builder_version="3.0.47″][et_pb_row admin_label="row" _builder_version="3.0.47″ background_size="initial" background_position="top_left" background_repeat="repeat"][et_pb_column type="4_4″ _builder_version="3.0.47″ parallax="off" parallax_method="on"][et_pb_text admin_label="Text" _builder_version="3.0.51″]
About Whiskey Tree Bar and Grill
Upon arrival at Whiskey Tree Bar & Grill, guests are greeted with a picturesque view of a giant oak tree located in the middle of their front patio, setting the tone for a relaxed and inviting atmosphere. The interior of the venue houses a full bar, 30+ drafts on tap and over 20 HD TVs all around the bar, making it the perfect spot to catch any game. In the back of the venue, there is another large patio featuring picnic table style seating, a large stage for live music, and an area for guest to dance.
The bar & grill offers 8 unique signature cocktails, of which most are whiskey based. Classics such as the Old Fashioned and Irish Redhead are available with a Whiskey Tree twist. Whiskey Tree Bar & Grill also offers a full menu that includes a range of appetizers, salads and entrees from 3pm to 10pm daily. For those who just want a snack, their fried pickles are a must. For more information about Whiskey Tree Bar & Grill, see below to check out thier website and social media.
Whiskey Tree Bar & Grill
7905 Bandera Rd #3
San Antonio, Texas 78250
210-758-5376
www.whiskeytreesa.com
Instagram, Twitter, Facebook
Project – Whiskey Tree Bar & Grill Social Media Marketing
Whiskey Tree Bar & Grill and Embark Marketing joined up in 2016 to create an aware audience for the new bar & grill. Whiskey Tree opened in 2016 right outside the city of Leon Valley with a Grand Opening celebration. This was the first project Embark Marketing and Whiskey Tree joined forces on and it had amazing results! To see the case study of Whiskey Tree's Grand Opening, click here. After the grand opening, Embark Marketing was tasked to continue seeking out new customers and creating new relationships. We felt that the best strategy to complete this task was to create a strong digital presence for the bar & grill.
Whiskey Tree Bar & Grill's purpose was to create an aware audience of the newly established bar & grill in the city of San Antonio through a strong digital presence.
Results
Social Media Marketing
Whiskey Tree's target demographic included males and females ages 21+ with an interest in sports, nightlife, live music and food. To reach this desired demographic, Embark Marketing focused on three social media platforms for Whiskey Tree Bar & Grill: Instagram, Facebook and Twitter. Below you can see the overall improvements and following of Whiskey Tree's social media over the course of six months.
Facebook gained 2,748 likes in 6 months
Instagram gained 1,348 followers in 6 months
Twitter gained 665 followers in 6 months
*These results are only after a 6 month time period, these accounts are still growing!
[/et_pb_text][et_pb_image src="https://www.embark-marketing.com/wp-content/uploads/2017/07/Whiskey-Tree-IG-Resized.png" align="center" admin_label="Image" _builder_version="3.0.51″][/et_pb_image][et_pb_text admin_label="Text" _builder_version="3.0.51″]
Public Relations
Embark Marketing made use of local media contacts in San Antonio to help create awareness for Whiskey Tree Bar & Grill. You can see all of the press Whiskey Tree received while partnered with Embark Marketing here.
We achieved 19 press articles across 11 platforms during 6 months!
Overall, Whiskey Tree Bar & Grill has established an online presence in six months and an aware audience. During the six month time period, Whiskey Tree was nominated for Best New Restaurant in the city of San Antonio by Culture Map San Antonio and proudly came in second place behind Sangria on the Burg. This only reinforced the great teamwork that Embark Marketing and Whiskey Tree Bar & Grill created.
The future of Whiskey Tree will be focused on new marketing strategies that entice new and repeat customers to visit. Since an aware audience has been established, Whiskey Tree is will implement new events and promotions. Keep up with our blog to see what we do next with this northside bar and grill.
[/et_pb_text][/et_pb_column][/et_pb_row][/et_pb_section]