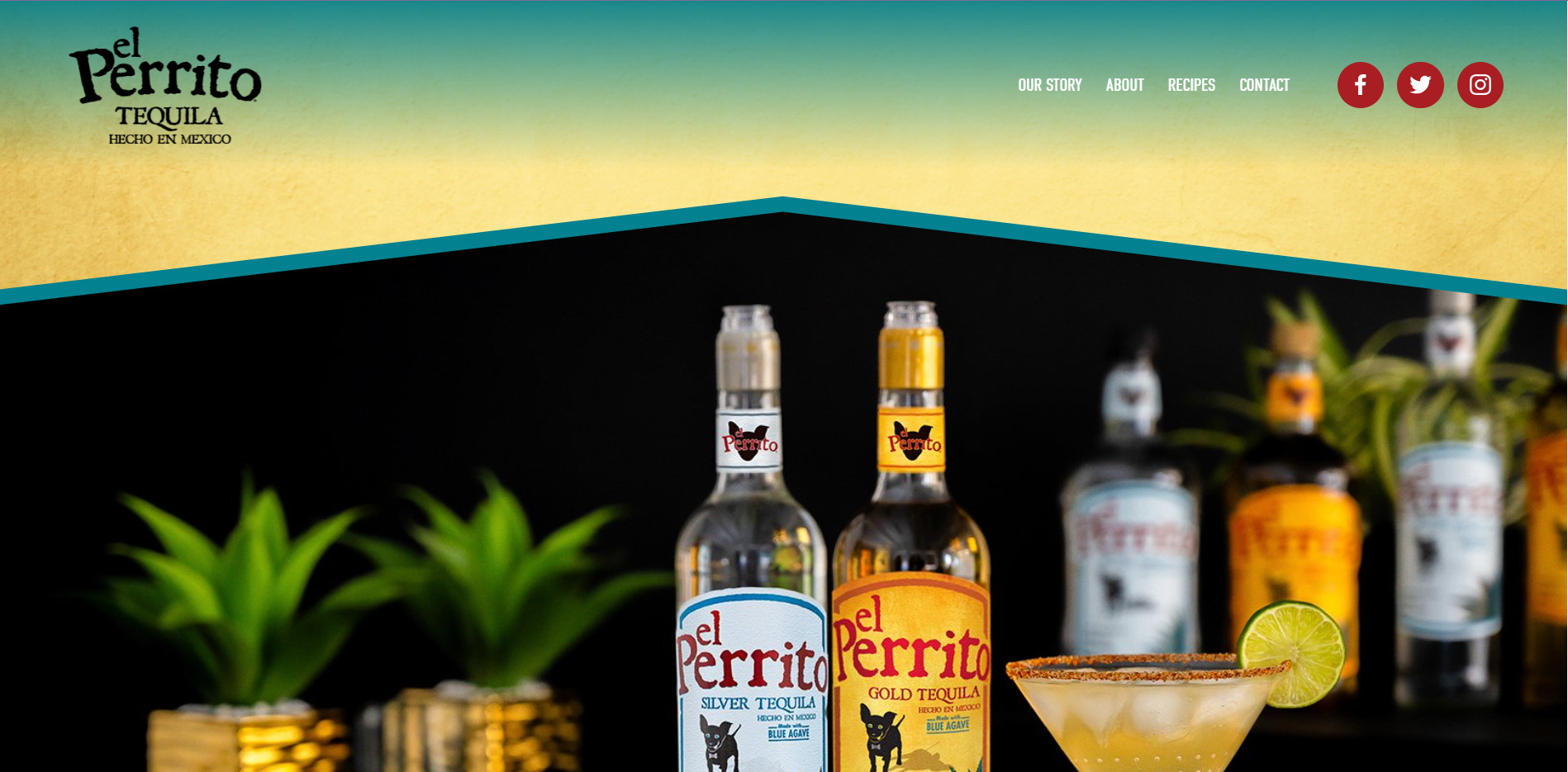 15 Oct

Teaching an Old Tequila New Tricks
About El Perrito Tequila
In business since 2012, El Perrito has been a staple well-spirit for the San Antonio, Austin, & Dallas restaurant market for over a decade. With roots in Tequila, Mexico, El Perrito's main goal was to expand its distribution and awareness throughout the Texas market.
With this expansion plan in mind, the owners decided to upgrade their online presence with a new website, in addition to a new focus on brand outreach & social media.
Project
In the summer of 2023, Charlie Garza, owner & proprietor of El Perrito Tequila contacted Embark Marketing for a brand new Squarespace website. Their previous website, inactive since 2018 was originally designed in 2012 and was not responsive to mobile devices. They needed a new site that was easy to navigate, with an updated design that was mobile-friendly & attractive to potential consumers & restaurant owners alike. With Embark Marketing's expertise in product marketing websites, it was determined that a Squarespace website would be both cost-effective and easy to manage for the growing tequila brand.
Web Development
It was decided to start from scratch with the overall goal of bringing the brand to the forefront of the Texas Tequila market utilizing SEO strategies as well as Squarespace's capabilities for future distribution, merchandising, and marketing. 
Our primary focus was to ensure that the website would be attractive to restaurants and bars throughout the state. In addition to consumers who might be interested in purchasing the product. The brand was not ready to sell their product online at the time of the website launch. However, it was important that we made it easy for future updates to include this aspect within the Squarespace platform as a product marketing website.
By incorporating a "Where to Find Us" page on the website, we were able to give consumers the ability to find where to enjoy the product. This also provides clout to other potential restaurants that might be interested in offering the brand in their establishment. In addition, by utilizing backlinks to all current locations that carry El Perrito, we were able to increase the visibility of the site in search engines.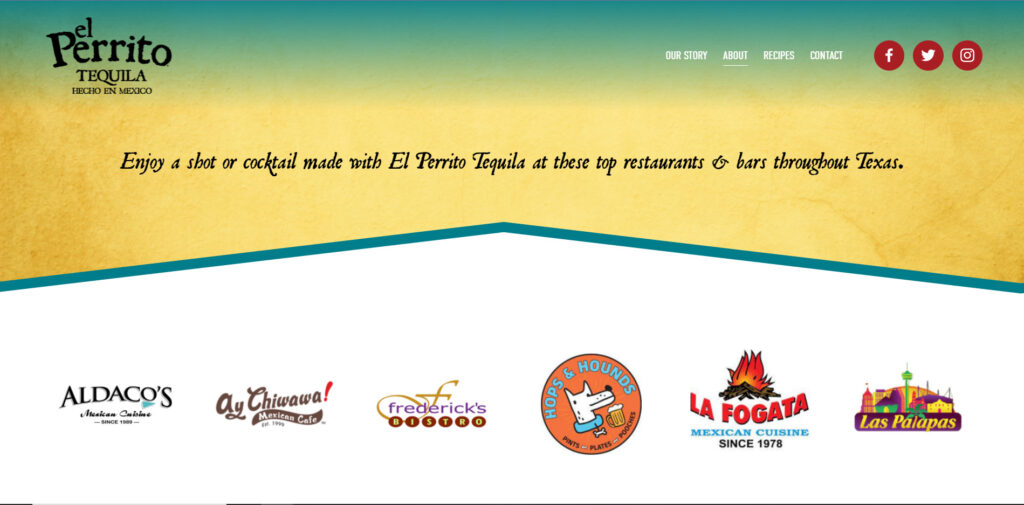 It was also important to showcase the various ways in which to enjoy the product, from cocktails to shots. For this, we created a page dedicated to several recipes that can be made with El Perrito Tequila. This was also a great way to increase both copy & add to the number of pages to the site for additional SEO & visibility. Additionally, we commissioned a professional photographer to create images that would appeal to the target audience of restaurants and bars as well as consumers that utilized both cocktails and shots along with the bottles of the product.
Lastly, we were able to provide both an "Our Story" & "Contact" page to provide further information to consumers that were interested in the brand. It was also a way for them to contact the company for distribution inquiries. Both of these aspects were crucial to the success of the website as a marketing tool as well as a practical information source for consumers.
Result
By bringing El Perrito Tequila back online with a fresh start, we were able to increase the brand's online presence. This allowed the owner to have a platform to showcase his product to new potential B2B and B2C customers as well as allow for future expansion for both product distribution and merchandise sales. To view the new website in its entirety, visit it at https://www.elperritotequila.com/
Interested in having a website built for your food and beverage product that can expand with your future endeavors? We have several years of experience with product marketing websites and can help you get your brand in front of hungry potential customers. Contact us today for pricing for a Squarespace site that won't break the bank.