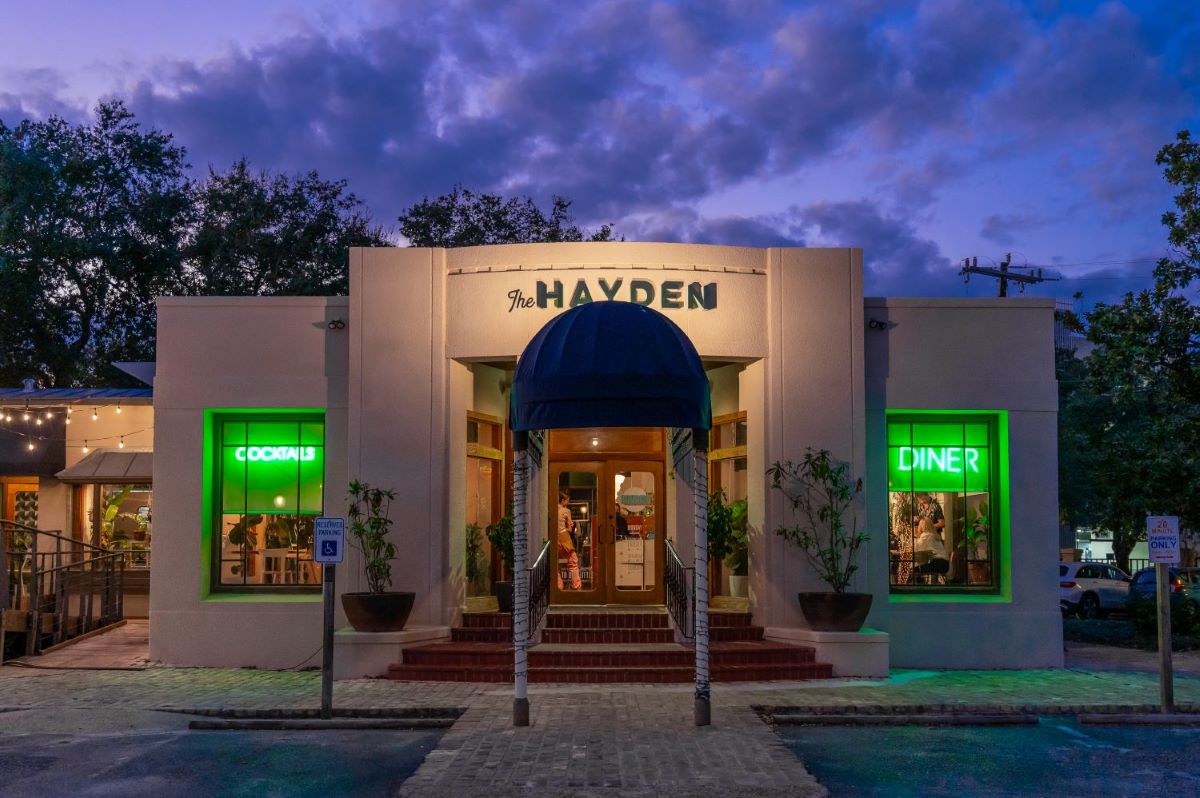 31 Aug

The Hayden – A classic Jewish Deli Experience in the heart of San Antonio
From New York to San Antonio
The Hayden, A Jewish Deli in San Antonio takes inspiration from the classic New York Deli experience. They serve up delicious pastrami and corned beef sandwiches, matzo ball soup, gefilte fish, homemade soups and salads, and more!
The Hayden is a family-owned deli that serves up some of the best Jewish food in San Antonio. Their mission is to bring back the traditional deli experience by using only high quality ingredients and serving them up in a fun atmosphere. Whether it's lunch or dinner you're looking for, you can stop by The Hayden and you will be satisfied.
Unique Jewish Deli in San Antonio
The delicatessen restaurant on Broadway Street in San Antonio has several classic Jewish deli dishes as well as some unique takes inspired by ingredients found within them.
The first thing that you'll notice when you walk into either The Hayden location is the decor. It's bright and cheerful with huge windows, plenty of seating & a welcoming atmosphere.
They offer a variety of sandwiches, but their signature item is the pastrami on rye. The pastrami is sliced thin and then piled high with Swiss cheese, coleslaw, and Russian dressing.
Another unique item at The Hayden is the corned beef hash omelet. This omelet starts corned beef hash, onions, peppers and cheese then topped with sour cream and served with breakfast potatoes. It's hearty enough to satisfy even the most ravenous appetite!
Add a Touch of Tex Mex to the Menu
While the restaurant may serve up everything from pastrami to brisket, they also have some interesting mashups of Tex Mex favorites to go along with their Jewish Deli menu such as the barbacoa omelet, barbacoa stroganoff, or margaritas.
The menu truly does have something for everyone, including salads and sandwiches. You can try a traditional Reuben or go for something different like a grilled cheese with bacon, avocado, and tomato jam. If you are in the mood for something sweet there are plenty of desserts on the menu including key lime pie and chocolate chip cookies.
Check Out The Hayden at Two Locations in San Antonio
This classic Jewish deli in San Antonio is a must visit. Their unique take on classic deli fare combined with some Tex Mex mash-ups are at both their original Broadway Street location at 4025 Broadway St. or their new Alon Market location at 10003 NW Military Hwy, Suite #2115. Check out their full menu and more at www.thehaydensa.com. Want to know more about our clients or what we can do for your business? Contact us today for a consultation!