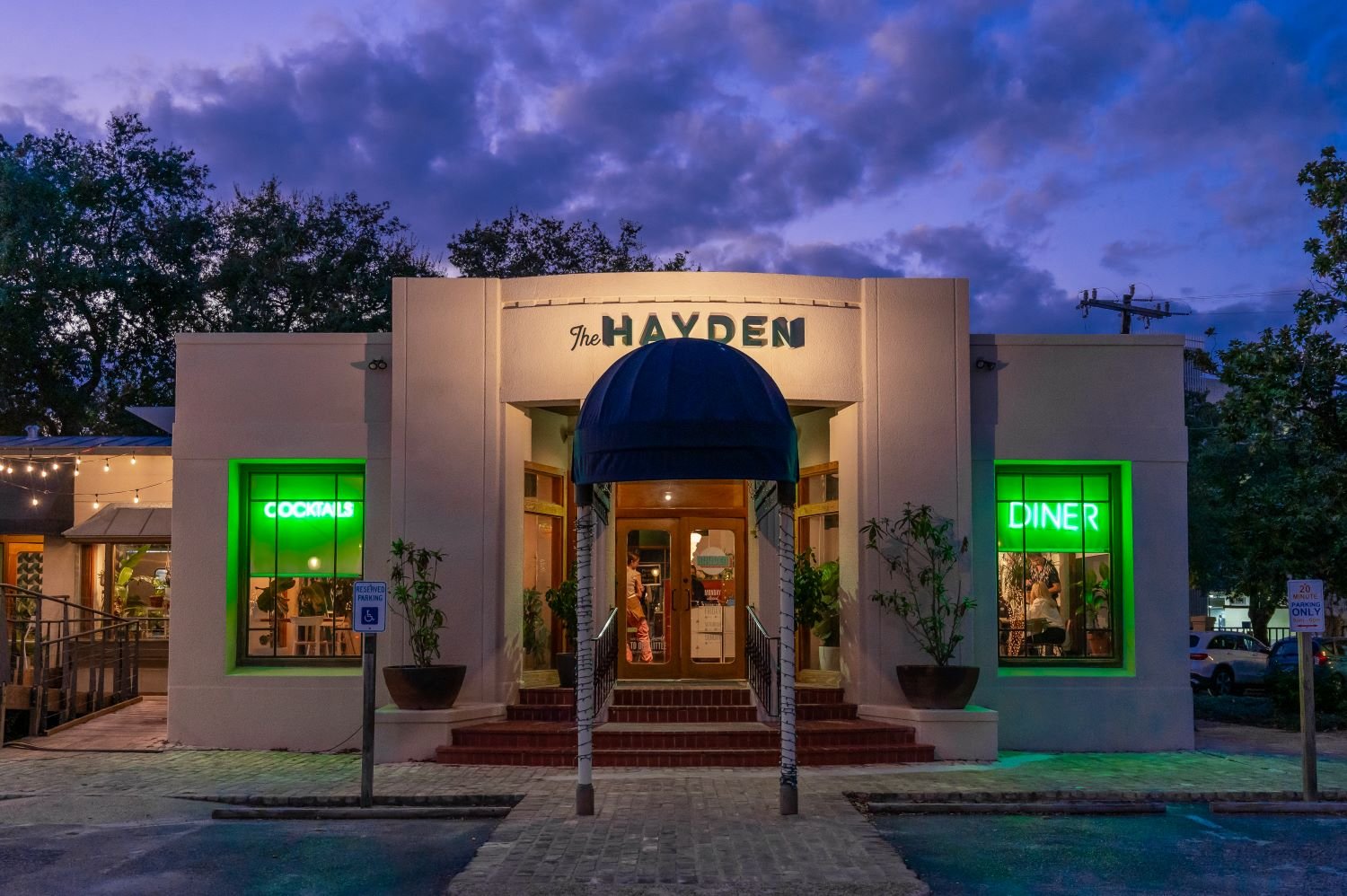 21 Nov

The Hayden – One Year Case Study

The Hayden, located in San Antonio is an old-school new school diner with a deep love and respect for the classic Jewish delicatessen mixed with the charming southern vibe of a South Texas diner. 

Since opening in October 2020, The Hayden has accrued regulars and tourists from all over Texas as well as a reputation for innovative new menu items. The menu combines South Texas foods with a Jewish flair. It was important to the owner, Adam Lampinstein, to incorporate his heritage into The Hayden.

The eatery's unique menu features dishes such as the Pastrami Sandwich, Crispy Brussel Sprouts, Matzo Ball Soup, Chicken & Potato Latke Waffle, and Pork Chop Schnitzel which culminated in their receiving an award for Best Diner For Any Meal in San Antonio Magazine's Best of The City 2022 Competition. The Hayden serves brunch, weekday breakfast, lunch, dinner, and cocktails. A few items on the menu are named after the sitcom Seinfeld, such as Elaine's Big Salad, and the Ted Danson and Larry David Sandwich.

For more information about The Hayden, please view the website and social media links provided below.

The Hayden
4025 Broadway
San Antonio, TX 78209
210-437-4306
Facebook
Instagram
Twitter
Tiktok
Project
The Hayden approached Embark Marketing in June 2021 for digital marketing services to enhance their online presence and attract more sales. Coming from previously successful restauranteur ventures they understood the importance of their digital presence for brand awareness in order to attract more hungry people through their doors. Upon meeting with the client, we determined that an integrated communications approach would be most beneficial. This included strategy development & implementation, content creation, social media management, advertising, public relations & email marketing.
Strategy
In order to refresh the brand's social media, we felt it was important to identify the brand's look, voice, tone & feel. Then put heavy emphasis on developing new, engaging content through professional photography & videography that was consistent with the brand's unique identity. Finally, we implemented a digital ad strategy on Facebook & Instagram to help generate brand awareness, and promote special events.
Content Creation
For photography & videography, we utilized a content mix of food, drinks & atmosphere to develop a dynamic look for the social media platforms that represented the overall essence of the brand.
Prior to working with Embark Marketing, The Hayden did not leverage video content for increased awareness. Given the rise in videos on social media, we felt it was important to implement this into the social media strategy. Additionally, we've found that videos perform nearly 2X better than photo content across social media. Therefore, short videos featuring their food, drinks, atmosphere, & guests were shot for use in digital ads, Instagram reels & TikTok.
Behind the scenes: Babka Build
Social Media
Embark Marketing focused on three social media platforms for The Hayden – Facebook, Instagram, and Twitter. Our goal was to increase overall brand awareness to potential customers throughout San Antonio. Below you can see our overall improvements and engagement of The Hayden's social media.
FACEBOOK
Over the past year, The Hayden's Facebook pages has grown by 1,728 likes.
What does this mean? Increasing likes on a Facebook page helps with overall marketing by repeated exposure to a targeted audience. This increases brand awareness and allows potential customers to become familiar with the restaurant and its flavorful offerings.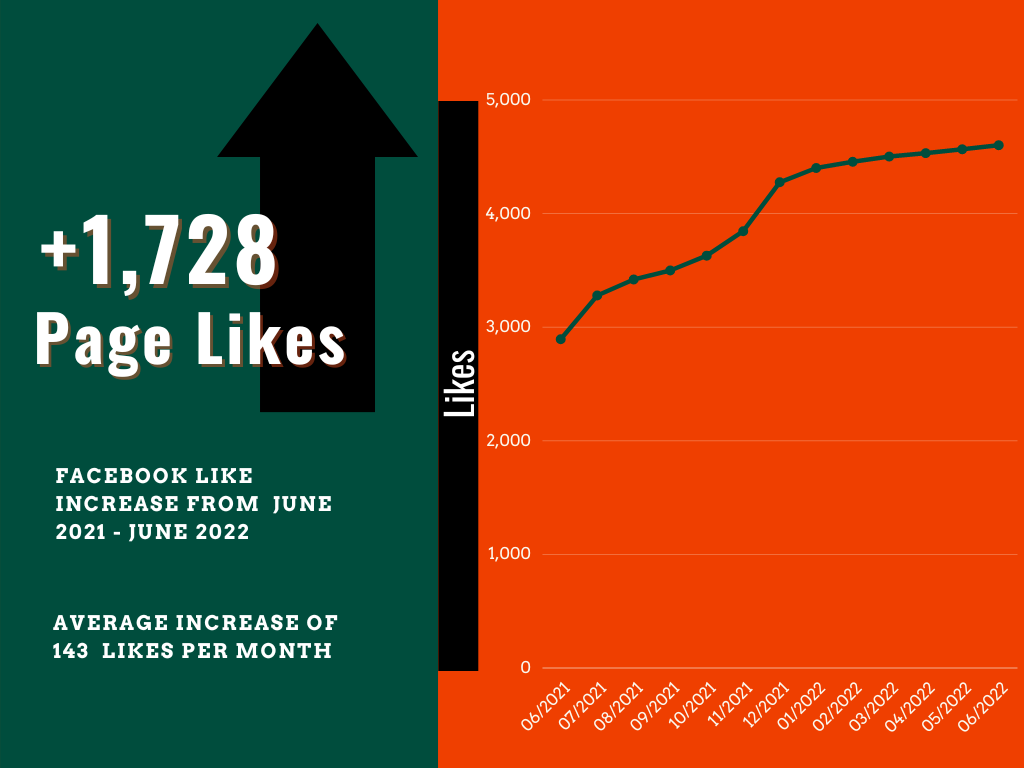 INSTAGRAM
Over the past year, Instagram followers increased by 7,902 users, which was an increase of 39% from the year prior.
What does this mean? Increasing followers on Instagram helps with overall marketing and brand recognition by exposing the restaurant's content to a targeted audience. With a larger digital presence & loyal following, we are able to repeatedly familiarize potential customers to the brand & keep The Hayden at the forefront of the San Antonio food scene.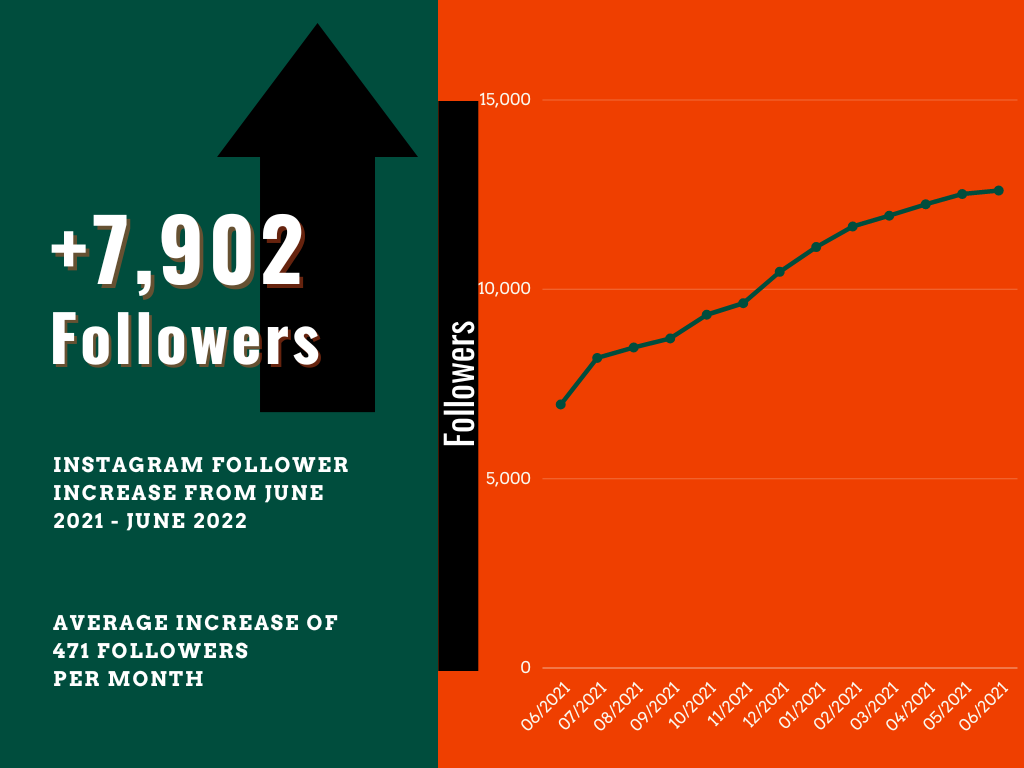 TWITTER
Over the past year, Twitter followers increased by 36%.
Reputation Management
Part of The Hayden's social media strategy included reputation management across platforms such as Google, Yelp, Facebook and Trip Advisor.
It was an important point to provide reputation management on all platforms so that guests feel heard and is a valuable snapshot into the daily operations of a business as well as identifying areas of focus that can be improved upon. All reviews are responded to in a timely and specific manner.
Yelp: There are currently 211 reviews with an average 4-star rating.
Google: There are currently 349 reviews with an average 4.6 rating.
Facebook: There are currently 69 reviews with an average 5-star rating
Trip Advisor: There are currently 14 reviews with an average 4-star rating.
Public Relations
We offer PR services for The Hayden and have achieved several press articles, news segments, and local awards for them over the past year. The Hayden often has rotating menus, as well as specially themed menus for holidays or special occasions. Through our coordinated efforts and media contacts, we were able to get coverage by various media outlets, TV & digital for these menu launches and generate greater recognition for the brand.
Local Awards
MYSA's Readers' Choice Awards 2022: Third Place – Best New Restaurant
San Antonio Magazine's Best of The City 2022: Best Diner for Any Meal
News Segments
SA Live – Remix Menu
SA Live – Hanukkah Special
SA Live – Remix Menu
SA Live – Food Paradise Appearance
Kens 5 Everything 210 – Remix Menu
Kens 5 Great Day SA – Food Paradise
Why is Public Relations important? Public relations utilizes digital, print & broadcast coverage to build brand recognition, notoriety & drive more people organically to your restaurant. From a web perspective, having backlinks to reputable news outlets greatly increases SEO rankings, leading to more organic traffic to the site & greater ability to be found on the web.
Email Marketing
The Hayden did not have email marketing set up. We created a marketing database for the client and developed a strategy around the data which entailed us sending one email per month with information about new menus and upcoming promotions/specials or events. A personal address from the owner is included with each newsletter, further enforcing the quirky personality the eatery is now known for.
This strategy allowed The Hayden to stay actively engaged with interested customers and entice them to dine at the restaurant again. Since the implementation of this email marketing strategy, the eatery has benefited from an additional $30,000 in revenue from online ordering with an average of $3,000 per campaign.
As a result of this, an increase in both subscribers and in-store sales occurred.
In the last year, we achieved nearly 5,860 subscribers.
Sales Analysis
The Hayden offers indoor and outdoor dining and serves breakfast, brunch, lunch, and dinner. They also offer a full bar and happy hour. Through our marketing strategy & implementation, The Hayden's sales increased by over 38% YTD from 2021, with an increase of almost half a million in gross sales from 2021 to 2022. This has enabled the restaurant to put plans in place for expansion and a second location within the next year.
The trend of increased sales remained during the holiday season as The Hayden also offered to-go orders, catering, and spaces for people to host bigger gatherings such as corporate events, holiday parties, birthdays, etc. For our part, we heavily pushed these areas of focus on social throughout the holiday season as well as ensuring an easy-to-use system for online ordering on the website.
The marketing journey with The Hayden over the last year has been both exciting & successful. We continue to work with this client to increase brand awareness & sales through social media management, email marketing, public relations & more!
To learn more about Embark Marketing
& what we can do for your business, click here!