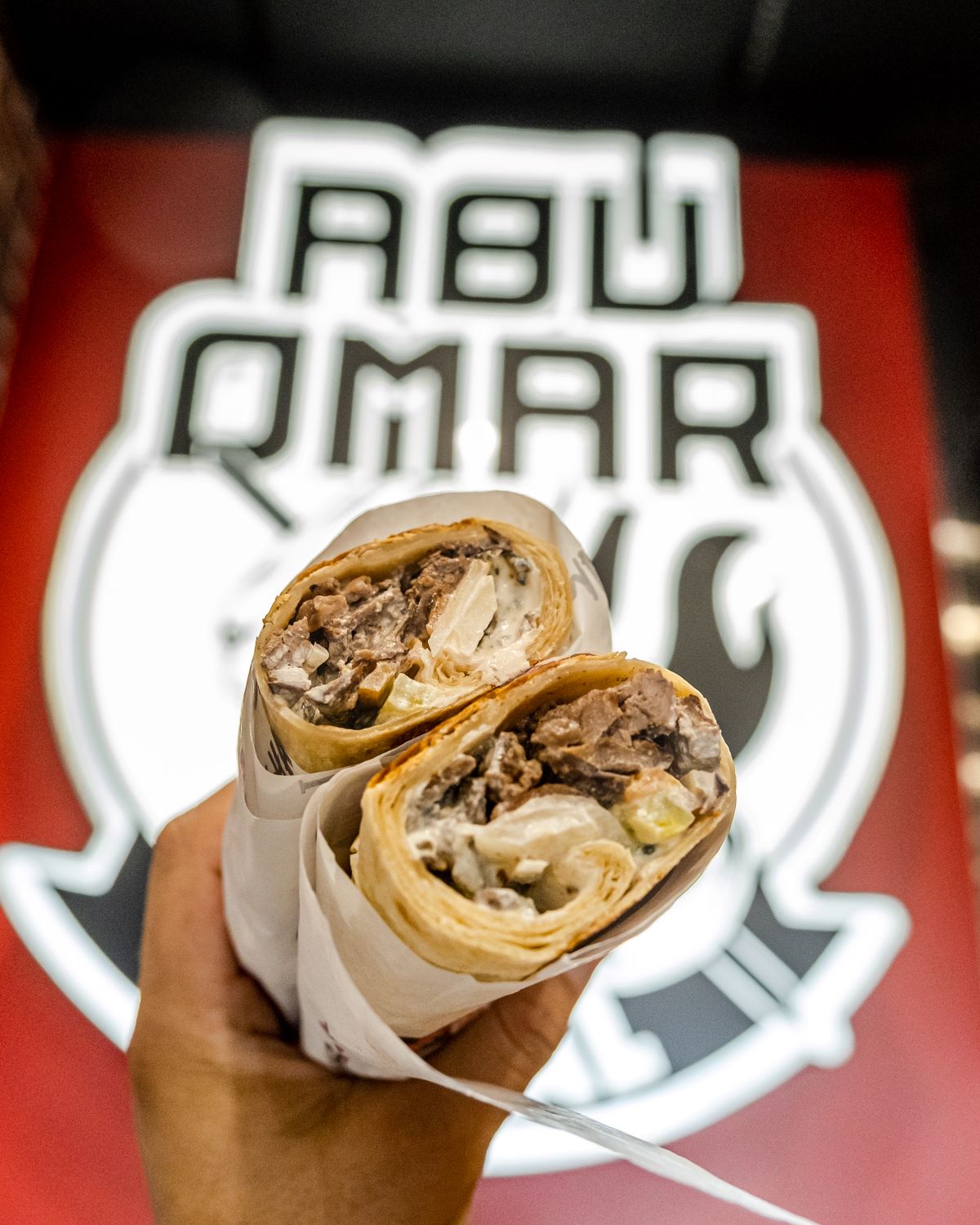 01 Mar

Abu Omar Halal Six Month Case Study
About Abu Omar Halal
Abu Omar Halal started out as the first halal food truck in Houston, Texas. They have since grown to over 15 locations throughout Texas, as well as their recent out of state venture into national markets including Florida, Oklahoma & California . They have been able to translate that success into several brick and mortar locations, most recently in Arlington, Texas.
They serve a variety of Middle Eastern favorites such as Kabob's, Gyro, and Falafel, but are most well known for their delectable Shawarma. They first approached Embark Marketing in April of 2020 to assist them with their expansion goals as well as creating a cohesive and consistent online presence for their brand. For more information about Abu Omar Halal, check out their website and social media links provided below.
Facebook | Twitter | Instagram
---
Social Media
Embark Marketing's research lead us to advise Abu Omar Halal to ramp up their social media presence by posting on a consistent basis with beautiful and enticing photos of their unique cuisine. Embark Marketing started out by organizing, adding and updating their information across the 3 most used social media: Facebook, Twitter, and Instagram. In anticipation of their expansion we proposed a strategy of maximizing their exposure across these platforms with daily posts, participation in fun events like National Halal Day, and engaging with potential customers. Take a look at Abu Omar Halal's online presence improvements over the past six months.
Facebook: In 6 months Facebook page likes increased by 4,311 users. This is a 515% increase from their previous total.
What does this mean? Increasing likes on a Facebook page helps with overall marketing by being able to expose your content to a targeted audience. It validates that the posts are being seen, it shows loyalty to the business therefore, it can show the improvement of the business.
Twitter: Over the six month period Abu Omar's Twitter gained 2,139 impressions on a previously unused platform.
What does this mean? Impressions can be thought of as exposure, they are the culmination of how many times your account has been seen, whether in ads or organically through things like retweets. Since Abu Omar did not have an account on this platform before, these impressions represent a significant exposure to a potential new audience.
Instagram: In 6 months Instagram followers grew by 2,776 or 99.7%. Almost doubling their audience on this platform.
---
Reputation Management
Embark Marketing's plan also included reputation management across the 3 major review platforms: Facebook, Yelp, and Google. Initially, Abu Omar Halal had trouble keeping track of, and up with all of the reviews and felt overwhelmed with the amount of work that had to be done to give their customers individualized attention. By organizing each location, Embark Marketing was able to tackle the backlog, provide personalized customer service to each review and collate the feedback into usable constructive criticisms that pinpointed issues and allowed the owner to have more control over his brand.
We also implemented a Customer Feedback Survey system that sends the owner feedback directly to his email with the name, date of visit, and location of the customer. This provides an effective snapshot of each location's current state and allows him to identify potential problems before they turn into major issues.
Conclusion
During the past 6 months, Abu Omar Halal has opened several new locations and is looking to open more nationally, in the upcoming weeks. By providing them with the tools and services necessary for the digital age of restaurant operation, Embark Marketing set them up for long term success with their brand and audience online and helped to solidify their reputation as The Best Shawarma in Texas. We cannot wait to see what the next 6 months will bring!
---
How can we help you grow your business? Let's talk about your future success today!