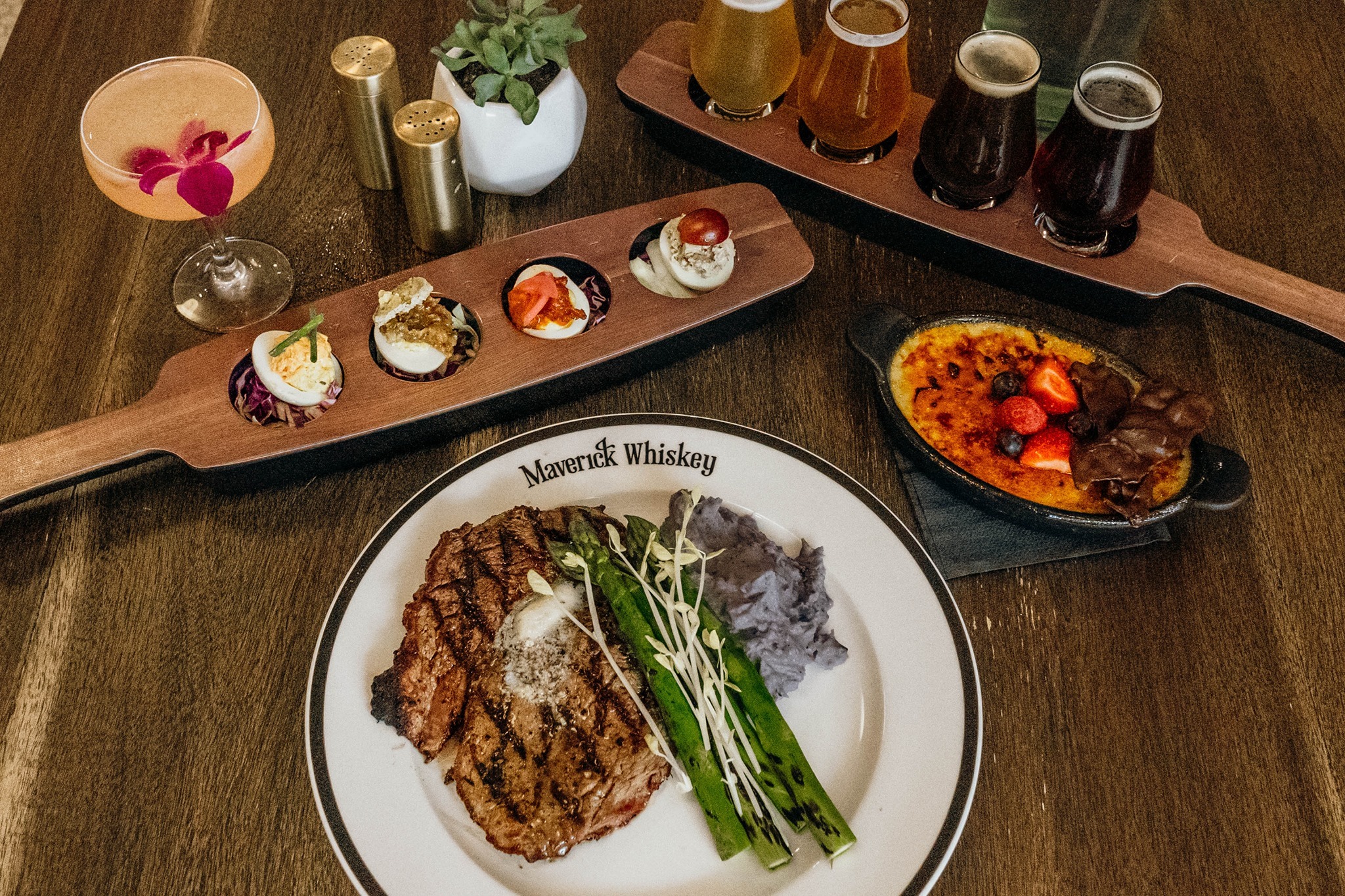 16 Jan

San Antonio Restaurant Week 2020 is Here

The most exciting time for foodies is here, as we begin the celebration for San Antonio Restaurant Week 2020. Restaurant Week lasts from January 20 through February 1. In this time, you can get a bargain at your favorite spot, or try a new one. We come bearing good news with the announcement of a list of our clients who are participating. This includes well-known restaurants such as, Bistr09, Yummi Japanese Restaurant, Eastside Kitchenette, The Good Kind, and Maverick Whiskey. See what's on their menus, and be sure to reserve your spot! 

Proceeds from each menu purchased directly benefits Culinaria's culinary and education programs. The breakdown of proceeds is as follows: $15 Lunch Menu: $1 give-back

$15 Lunch Menu: $1 give-back
$25 Brunch Menu: $3 give-back
$35 Dinner Menu: $2 give-back
$45 Dinner Menu: $4 give-back
Bistr09
Bistr09 is located in a snug spot on Broadway St. and offers unique French cuisine. They have much credibility, as it is led by renown French Chef, Damien Watel and wife, Lisa. The restaurant will offer both a brunch and dinner menu. The dinner menu will be available Monday-Friday starting at 4pm. The brunch menu will only be available on Sunday, January 26th starting at 11am. Have a look at what's on the menus and reserve a table at the venue today here!
Yummi Japanese Restaurant
If you are more of a sushi fan, look no further than the menus that Yummi Japanese Restaurant is offering. Dine from their $15 lunch menu starting at 11am, and choose your favorite House Special Roll. You can order from their $35 dinner menu starting at 3pm. The dinner menu presents two entrée options, Yummi Sushi Dinner or Grilled Terriyaki. The menus are available at both their Bitters & Leon Springs locations.
Eastside Kitchenette
To satisfy your taste buds with mouth-watering Southern comfort food, take a step into Eastside Kitchenette's space. For two weeks, they're serving up a three-course, prix-fixe lunch menu. Lunch offerings include a choice of Cracklin Crusted Rainbow Trout or Crispy Cuban Sandwich for $15, Monday-Friday starting at 11am. Their prix-fixe dinner menu will be available Monday-Sunday starting at 5pm.
The Good Kind Southtown
To find some great eats, deals, and Instagramable backdrops, head on over to The Good Kind in Southtown. Their scenery is just as good as their three-course, prix-fixe lunch and brunch menus. Lunch will be available Monday-Friday starting at 11am. Brunch will be available on Saturday & Sunday from 10am-3pm with entrée options that are sure to kick-start your weekend. The Good Morning Burrito entrée features all the works with the staple…guacamole!
Maverick Whiskey
For a side of history with your dining experience, visit Maverick Whiskey during Restaurant Week. Maverick Whiskey is a local staple that has continued the legacy of San Antonio legend Samuel Maverick. Their lunch menu has a value of $15 and comes with your choice of soup, an entree, and your favorite macaroon. The $45 dinner menu will provide guests with a three-course meal. The main course will feature ingredients such as artichoke, basil pesto, and fettuccine. Click here to make a reservation.
Conclusion
Culinaria's San Antonio Restaurant Week 2020 is an exciting time for us and our clients. If continuous improvement for your food & beverage business interests you, contact Embark Marketing today.