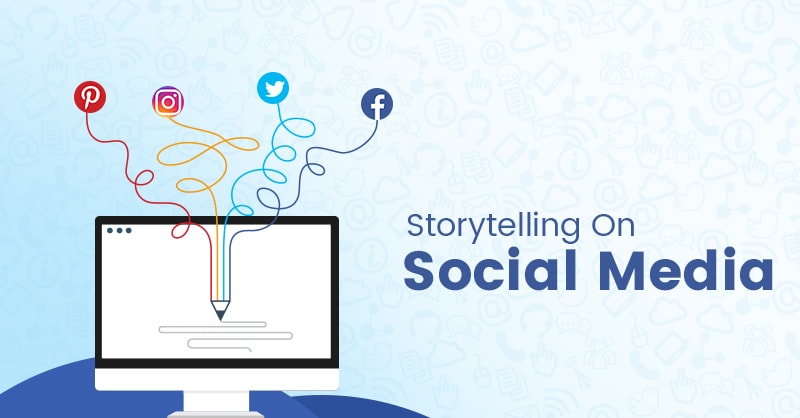 19 Jul

Storytelling For Your Business

Storytelling on social media is a must in today's digital world. It is a unique tool that allows you to engage with your customers in a meaningful way, increase social media metrics, and advance your company's brand.
What is storytelling?
Storytelling is a content marketing approach that brings life into your brand by allowing you to tell a story, or create an experience that evokes emotion with your consumer.
The Great Big Influence
Each and every social media platform runs using a unique algorithm that has been developed using a set of technical elements and analytics to deliver content that is relevant to each user. This means that as a business, it is crucial that you understand each and every algorithm in order to have your content showcased to your target publics feeds. Forbes stated that "engagement is now the crucial No. 1 factor" towards these algorithms. Making storytelling one of the most beneficial techniques to create content that is engaging and informative.
Advantages
Storytelling is an art that intertwines your company with the direct consumer. It is emotional, motivational, and interactive. It is the heart of Inbound marketing, adding value to your campaigns. When done correctly, it increases your social following and boosts your brand recognition.
How to implement Storytelling
In order to execute successful content you first need to stop and identify which platforms you're going to use. After that, curate your story to the demographic you would like to target. Tell and show why your brand is beneficial to them, and engage them by asking them to comment.
People do not buy products anymore, rather they buy the stories these products represent.
Tell stories about your company's mission, values, and employee work life. In today's world, consumers want to hear about these unique characteristics your company upholds.
Looking to learn more about leveraging storytelling with your business? Contact Embark Marketing today to learn how we help brands curate unique content for social media.