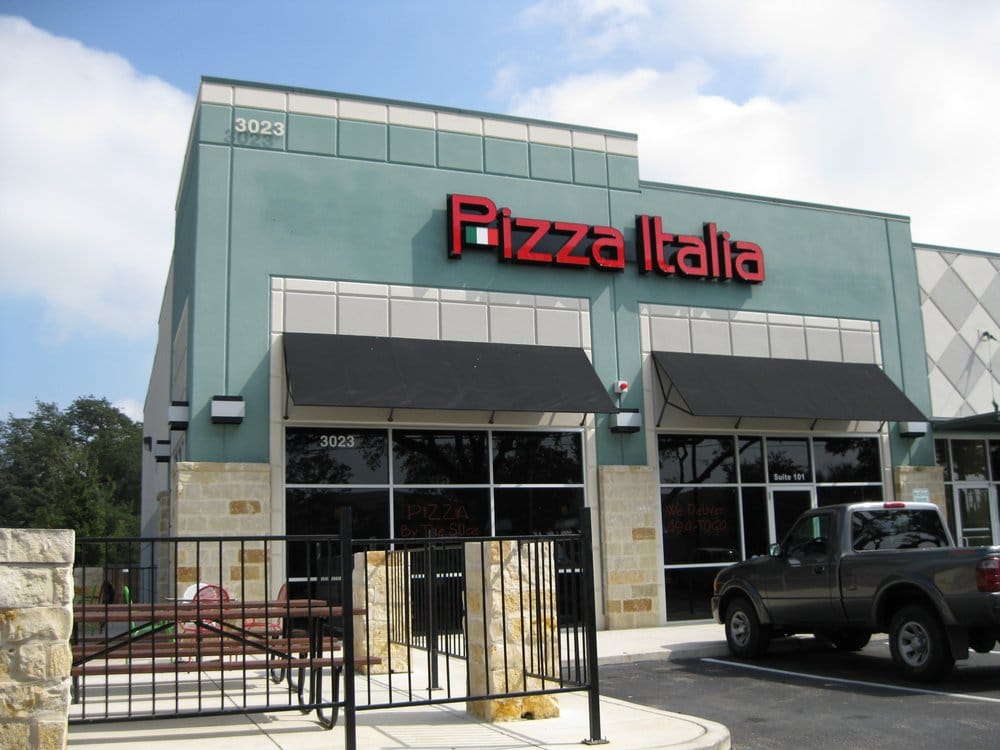 30 May

Pizza Italia Friday Night Live Series
About Pizza Italia
Located off of Thousand Oaks, Pizza Italia has been locally owned and operated since 1987. This beloved restaurant serves San Antonio fresh, made to order pizza and Italian food along with 150 bottled craft beer and 30 brews on tap.
Pizza Italia
3023 Thousand Oaks Dr.
San Antonio, Texas
http://www.pizzaitaliasa.com
Instagram, Facebook, Twitter
Project – Friday Night Live Series
Pizza Italia partnered with Embark Marketing to host a series of Facebook Live videos. These videos are filmed and streamed live to the feeds of people who like and follow Pizza Italia's Facebook page. Users watch  Facebook Live videos 3 times more than regular videos, which already account for a growing percentage of content on Facebook. The purpose of this series is to connect and engage with the community to build positive relationships for future business. Engagement includes the reactions, comments and shares a video receives. It can be broken-down into two parts. "On-post" engagements are all of the likes, comments and shares the post receives from the initial post. The "on-shares" engagements are all of the likes, comments and shares the post receives when someone else shares your post.
Results
Video 1
645 views
878 people reached
512 unique viewers
58 engagements on-post
65 engagements total
Video 2
397 views
509 people reached
316 unique viewers
33 engagements on-post
46 engagements total
Video 3
2113 views
3,776 people reached
1915 unique viewers
305 engagements on-post
462 engagements total
Video 4
361 views
635 people reached
307 unique viewers
50 engagements on-post
64 engagements total
Analysis
This video segment was largely successful in substantially extending the reach of our posts on Pizza Italia's Facebook. By doing so, we are increasing their brand awareness and putting their name into the minds of people who may have never been to, or heard of the restaurant before. It also gave existing and potential customers a unique look at the behind the scenes of the restaurant. Direct audience participation is one of the biggest advantages of Facebook Live. As we streamed, users were able to comment or ask questions that we were able to immediately give feedback on. Due to this interactive channel, people are able to feel included and engaged with the restaurant in a way that regular dining or prerecorded videos cannot provide.