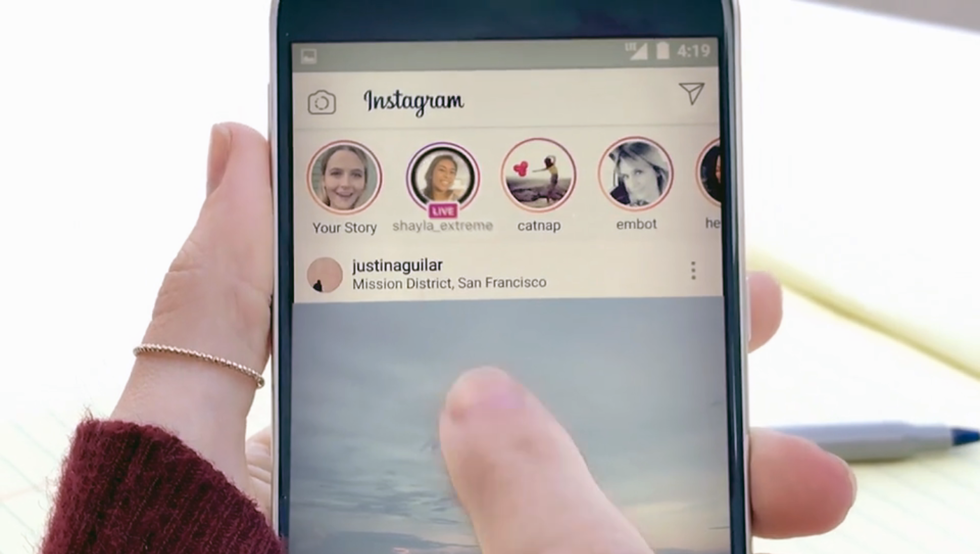 02 Oct

What Are Instagram Stories

Let's face it folks we are visionary – meaning we experience the world first with our eyes. And unless you've been living under a rock for the past decade, you will have noticed that social media has increasingly used visuals to peak and maintain our intrigue. Today, Instagram is at the top of its game, and recently has launched a "story" feature – much like the one previously developed by social media competitor Snapchat. You may have also heard about Instagram's takeover of Facebook. Both moves are aimed at turning Instagram from a just a place to store pretty photos to a full-fledged, all-in-compassing, social network and media app.

Why, you may ask, is this in any way relevant to me as a business owner or even as an individual? More specifically, why are Instagram stories important? Well, let us count the ways, shall we? Instagram is well known now for being the app to place your best photos. It's a collage of pretty shots and envious pictures. And by simply scrolling down you are able to see all these photos. Now, the Instagram story feature allows for you to bypass all the clutter that pictures can create, placing yourself and your material literally at the top of your followers' feed. It allows your followers the chance to see how you got those picture perfect, Instagram-worthy, photos that are on your page – thus gaining more interaction with your clientele and more traffic.
Getting Started
Instagram's "story" feature works much in the same way as Snapchat's. So let's break it down even further. Here are the steps to take to post your own story:
Tap on the camera at the top left of the home screen or swipe left. Both actions will take you to Instagram's camera.
From here you can choose four different modes: normal, boomerang, hands free, and live.
Normal: To take a normal photo simply press the circular button and to take a normal video just press and hold down the previously mentioned button.
Boomerang: Allows for a bit more fun. It is actually a compilation of many photos compressed into a video and then reversed as well.
Hand free: Suggests what does by its name. You simply press the circle button and then do so once again once you're finished with your video.
Live: Allows live broadcasts to your followers, and disappears once you stop broadcasting.
A Quick Interjection
There is more to Instagram, and there is definitely more to social media than Instagram. This being said, we at Embark Marketing understand that the realm of social media can be confusing. This is one of the reasons why we offer it in our marketing packaging. Yes, we do Instagram stories. We are also your one pit stop for anything to deal with boutique food and beverage marketing. For your next venture into the world of social media and/or marketing give use a call. For more information click here.