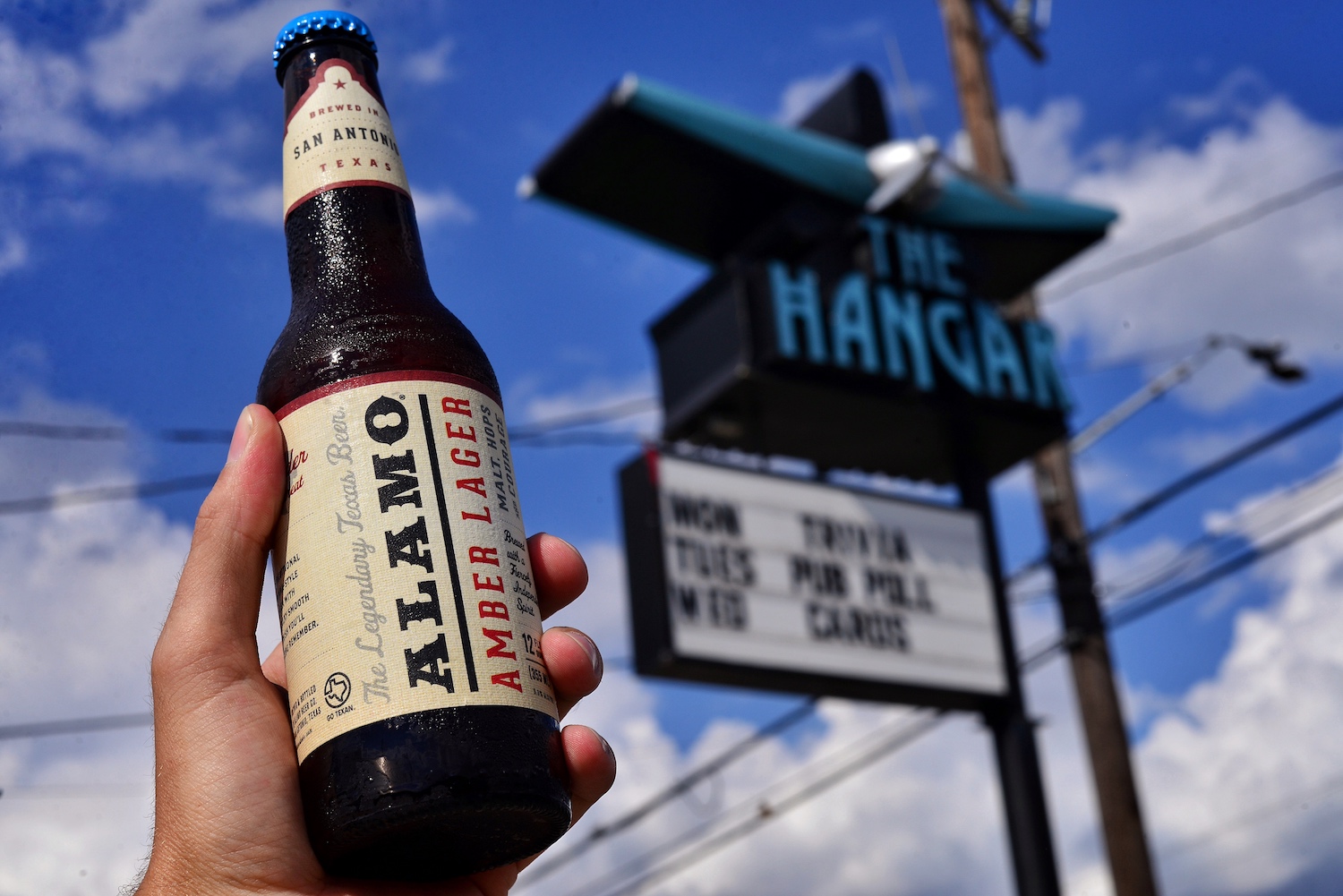 06 Apr

The Hangar Craft Beer Tasting Case Study

Posted at 11:00h

in

Press

[et_pb_section fb_built="1″ admin_label="section"][et_pb_row custom_padding="26.9688px|0px|0px|0px" admin_label="row"][et_pb_column type="4_4″ parallax="off" parallax_method="on"][et_pb_text admin_label="Text"]
About The Hangar
The Hangar located at Broadway less than 3 miles from the Airport is "the destination" bar to fly by in San Antonio. The Hangar with its fun atmosphere is the place to go to play giant novelty games while sipping on cocktails, or craft beer.  The restaurant offers a full menu for their customers to grab a bite in between drinks.  For more information about The Hangar, check below for their website and social media. 
The Hangar
8203 Broadway
San Antonio, Texas 78209
(210) 824-2700
http://www.thehangarsa.com/
Facebook, Twitter, Instagram,  
Project – The Hangar Craft Beer Tasting
The Hangar hosts a monthly craft beer tasting at their venue. The owners wanted to both increase awareness of their monthly craft beer tasting and increase bar sales on these nights. Embark Marketing recommended re-vamping the craft beer tasting with a unique theme for the tasting to target the millennial market.
The Hangar's purpose was to increase awareness and sales of their monthly craft beer tasting.
Results
At the time Girl Scout Cookies were about to be in season, so Embark Marketing recommended hosting a craft beer tasting that included a cookie pairing. Embark Marketing used social media marketing and public relations to spread the word about the Cookies and Craft Beer Tasting. The event went viral online within the San Antonio's local beer company. The Hangar saw an increase in sales of 30% at that particular tasting compared to their average tasting nights. They received press coverage by local media outlets including the San Antonio Current, the San Antonio Express-News & KSAT. After this event, The Hangar continued to see an increase in attendance at their craft beer tasting.
To learn more about Embark Marketing & what we can do for your business, please contact us here. 
[/et_pb_text][/et_pb_column][/et_pb_row][et_pb_row custom_padding="25px|0px|2px|0px"][et_pb_column type="1_2″ parallax="off" parallax_method="on"][et_pb_image src="https://www.embark-marketing.com/wp-content/uploads/2017/06/Facebook-Event.png" alt="The Hangar Craft Beer Tasting " title_text="The Hangar Craft Beer Tasting "][/et_pb_image][/et_pb_column][et_pb_column type="1_2″ parallax="off" parallax_method="on"][et_pb_image src="https://www.embark-marketing.com/wp-content/uploads/2017/06/Line.jpg" alt="The Hangar Craft Beer Tasting " title_text="The Hangar Craft Beer Tasting "][/et_pb_image][/et_pb_column][/et_pb_row][/et_pb_section]