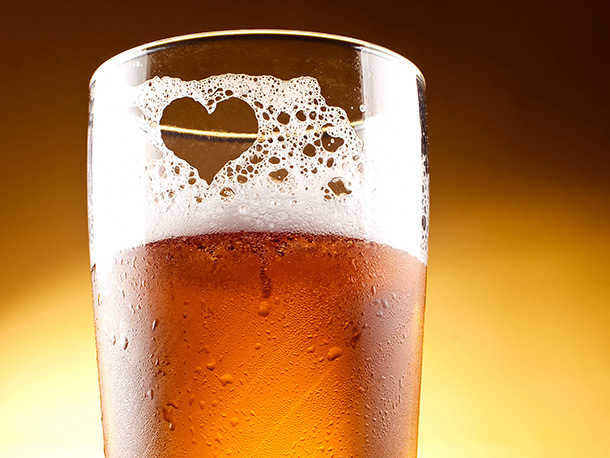 30 Jan

Will You "Beer" My Valentine?

[et_pb_section admin_label="section"][et_pb_row admin_label="row"][et_pb_column type="4_4″][et_pb_text admin_label="Text"]

Do you enjoy nice, romantic walks down the beer aisle as much as we do? If yes, then we think it's safe to say that beer should be your valentine this year.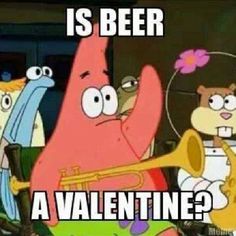 Traditionally you exchange flowers and chocolates with your significant other, but this year we have something else in mind. Here at Embark Marketing, we like to drink our desserts (and no we don't mean a milkshake). The dark roasted and cocoa flavors of a porter or stout beer is the perfect chocolate replacement. So, we thought it would be the "bees knees" to enjoy a liquid dessert every day until the big V-Day. Here is our top 14 beer picks for the season: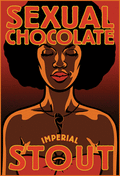 1. Sexual Chocolate, Foothills Brewing Co. 
A cocoa infused Imperial Stout with a big chocolate aroma with notes of espresso and dark sweet truffle. This is coffee and dessert all in one!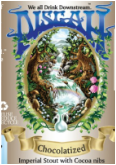 2. Chocolatized, Pisgah Brewing 
A Russian Imperial Stout aged on top of raw cocoa niblets. It takes about 25 pounds of the cocoa per tank to get this chocolaty flavor.

3. Chocolate Stout, Rogue Ales & Spirits
This beer is ebony in color with earthy flavors of oats and hops. This gives the stout a rich, chocolate truffle finish.

4. Black Chocolate Stout, Brooklyn Brewery 
Through months of aging and blending of six different types of malts this stout has a  chocolate aroma with notes of vanilla and oak.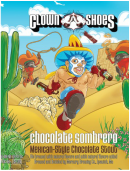 5. Chocolate Sombrero Stout, Clown Shoes 
This stout is roasted with dark malts, extra chocolate malts and hints of ancho chile, cinnamon, and vanilla.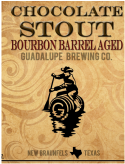 6. Chocolate Stout and Bourbon Barrel Aged, Guadalupe Brewery
Guadalupe's traditional Chocolate Stout is aged inside of an American soaked oak barrel adding organic pieces of cocoa. This gives the barrel aged brew a malty richness with bourbon character.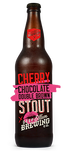 7. Cherry Chocolate Double Brown Stout, Deep Ellum 
This cherry stout is made by adding real Red Tart and dark sweet cherries, at the beginning of brewing process, to the Chocolate Double Brown Stout and adding the organic cocoa to the end of the process.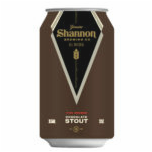 8. Shannon Chocolate Stout, Shannon Brewing Company 
A milk stout brewed to have a deeper (almost black) hue that gives a surprising chocolate aroma. This stout is fire-brewed, which delicately caramelizes the sugars.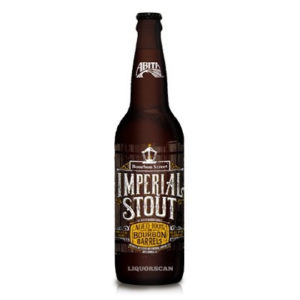 9. Imperial Stout, Abita 
An Imperial Stout, made with caramel and chocolate roast malts, is carefully aged in small batch bourbon barrels. This stout gives a complimentary aroma of vanilla, bourbon and chocolate malts.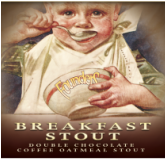 10. Breakfast Stout, Founders Brewing Co. 
This stout is the coffee lover's dream. Brewed with oats, bitter and imported chocolates and two types of coffee. Topped with hints of java and cinnamon.

11. Big Spoon Tres Leches Stout, Brazos Valley Brewery 
A tres leeches inspired stout with with a touch of vanilla and cognac for flavor. This sounds like the perfect Valentines dessert to us!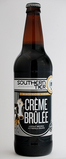 12. Creme Brûlée Milk Stout, Southern Tier
A stout with caramelized sugar, vanilla and custard is a nicely balanced with a sweet and rich milky taste.

13. Praline Porter, Deep Ellum 
This porter seems to go well with about every holiday. Brewed with locally harvested pecans, this porter is filled with sweet chocolate flavors and subtle hints of vanilla and caramel. It's like drinking a southern pecan praline.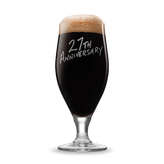 14. 27th Anniversary Bourbon Barrel-Aged Double Chocolate Imperial Stout, Karl Straus Brewery 
This special Imperial Stout has been aged in a bourbon barrel for the past year with dark malts and decadent cocoa nibs. This beer was made to celebrate the 27 years of brewing from Karl Straus Brewery, making it the perfect beer to treasure Valentine's Day with your loved one.
[/et_pb_text][/et_pb_column][/et_pb_row][/et_pb_section]