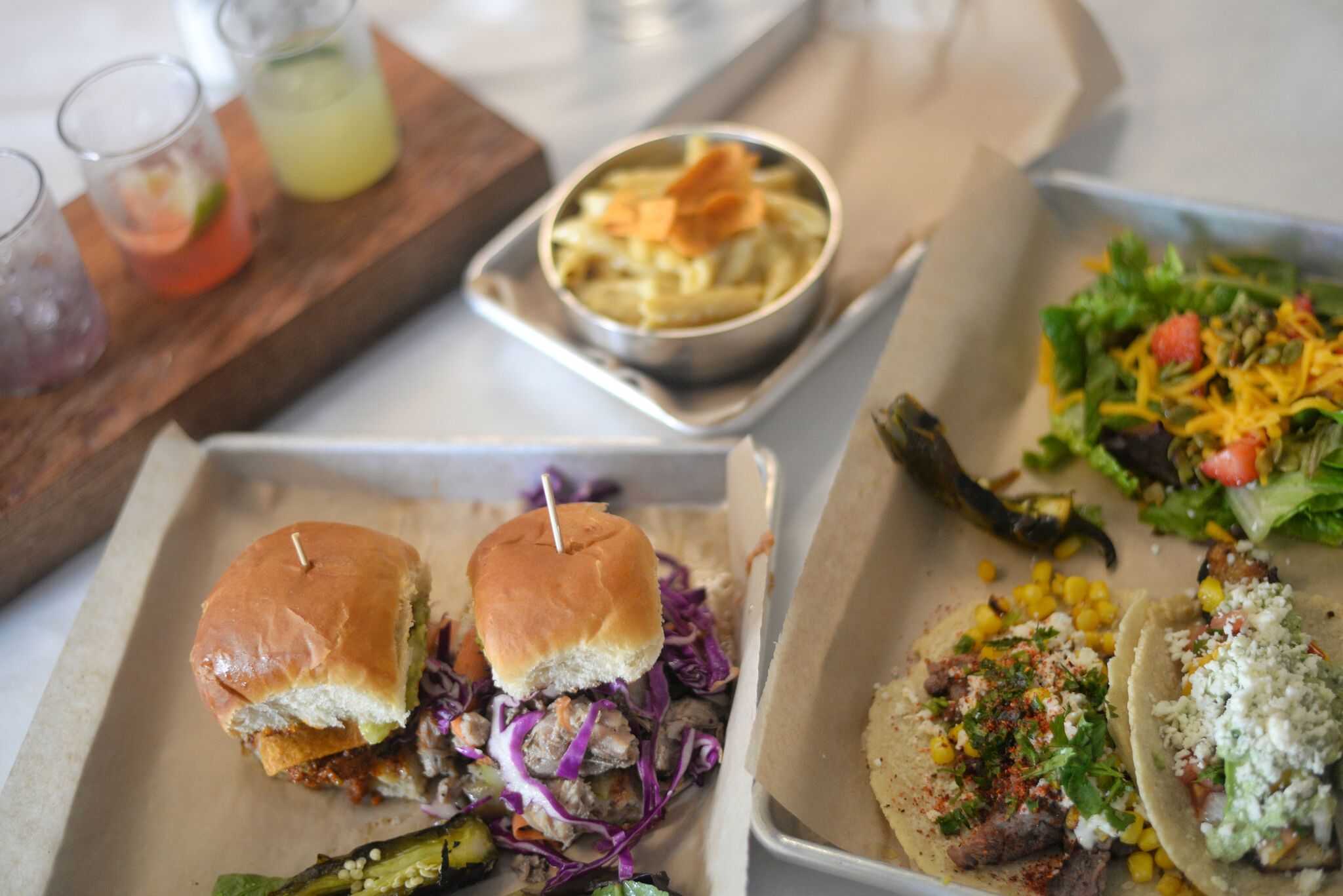 05 Jan

Sangria on the Burg

Look likes Southtown is migrating north. The opening of the cute and trendy bakeries, coffee shops and restaurants closer to the Medical Center is making our hearts go "pitter, patter." Don't for a second think we don't love the Pearl Brewery and all it has to offer, but sometimes we only have time for a 30 minute lunch break, so taking the drive isn't always the best option. That's where Sangria on the Burg comes in to save the day!

We kept seeing this new restaurant pop up on our Instagram feed from our fellow foodies! The food looked amazing and so did their drinks so we decided to give it a try. Let us tell you about our new favorite taco stop, Sangria on the Burg, located on 5115 Fredericksburg Road.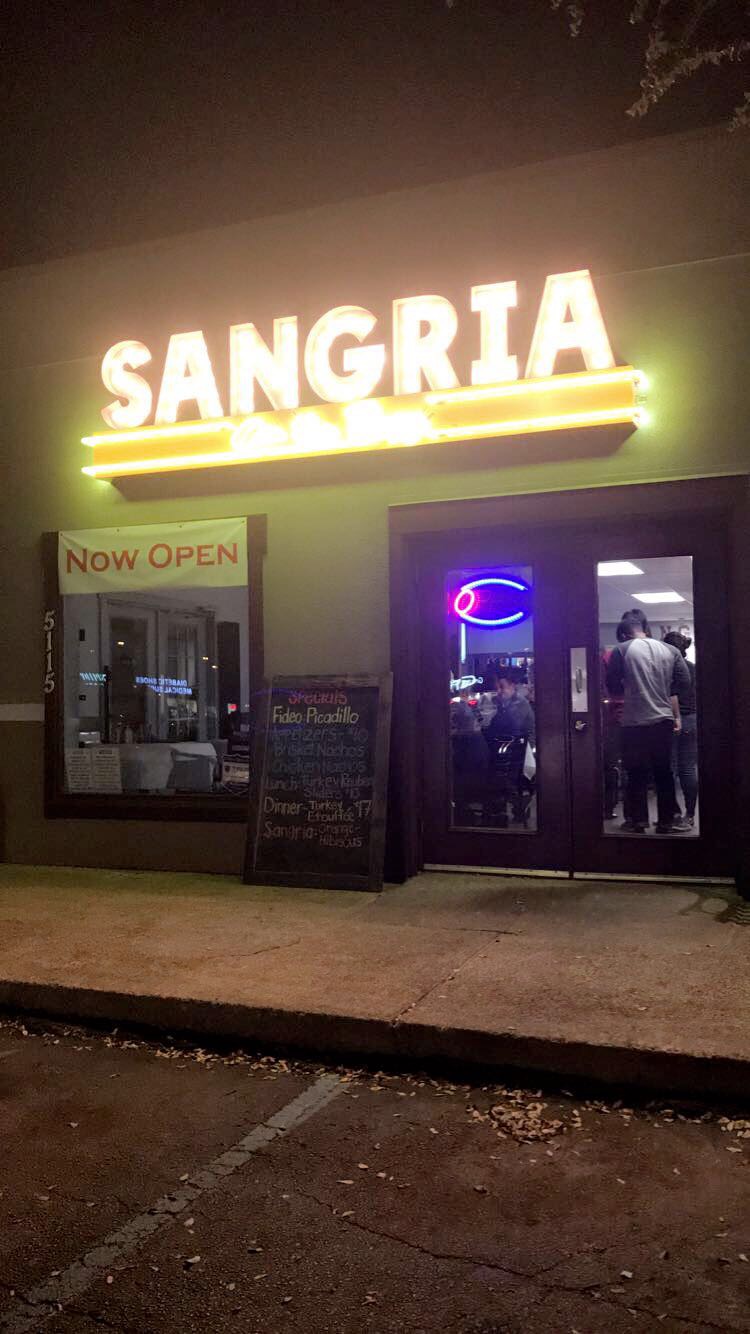 When we took this adventure it just so happened to be Taco Tuesday and all tacos were $2 (boy do we have great timing)! So of course we got as many as we could. We tried the Skirt Steak, Pork Belly and their vegetarian Tri Fungi taco and we have never had a taco with just mushrooms…so that was interesting. The other two blew our minds! We didn't just eat tacos (even though we totally could) we also tried their sliders and the mac and cheese.
The sliders were pretty amazing. They rocked actually but the real MVP was the mac and cheese. First of all, the southern classic is layered with four different types of cheeses (as it says on the menu) but then when they brought out the dish from above we noticed it was topped with FRITOS! Yes, FRITOS!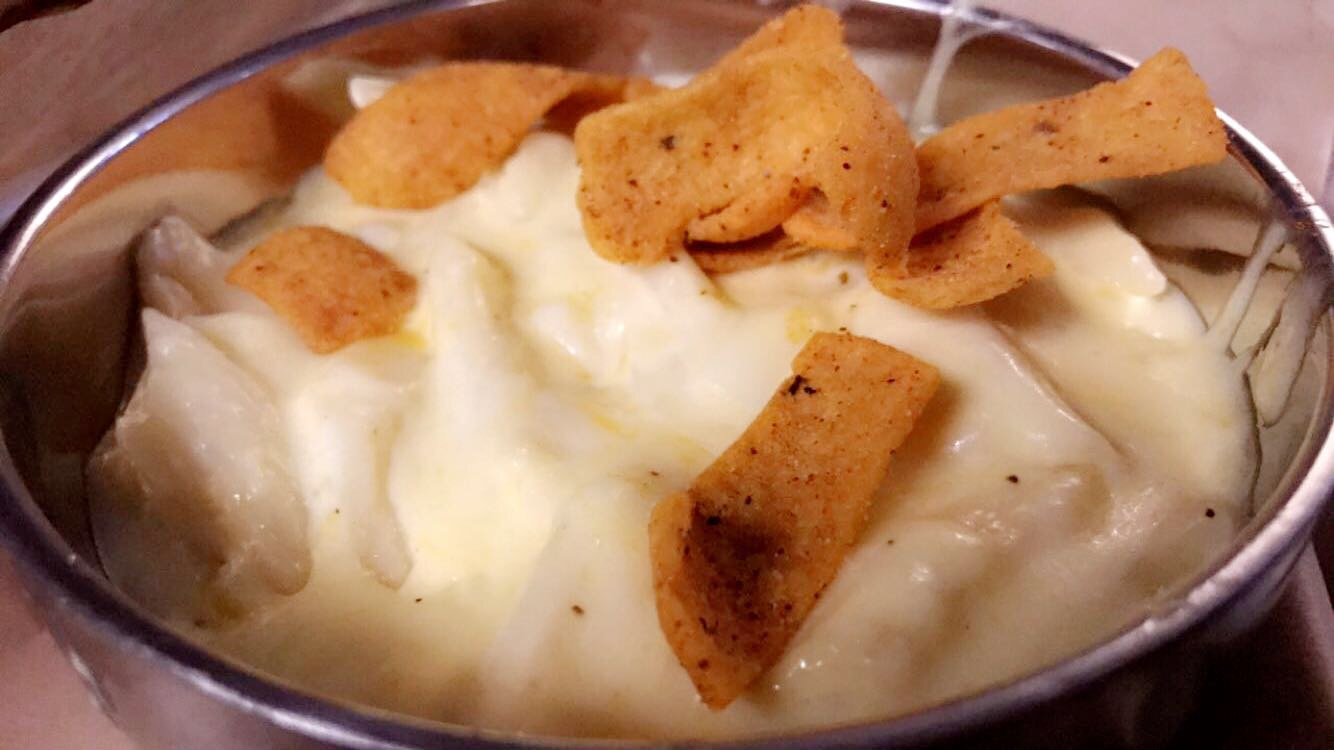 We give much praise to the person who is responsible for this creation. They have changed our lives for the better, and has ensured another office field trip to Sangria on the Burg. Oh, we haven't even gotten to the good part. The sangria. First of all, they have a Big Red sangria… now we definitely know these guys are from San Antonio. How much more original can you get? With four different types of sangria to try you might as well order a flight, like we did.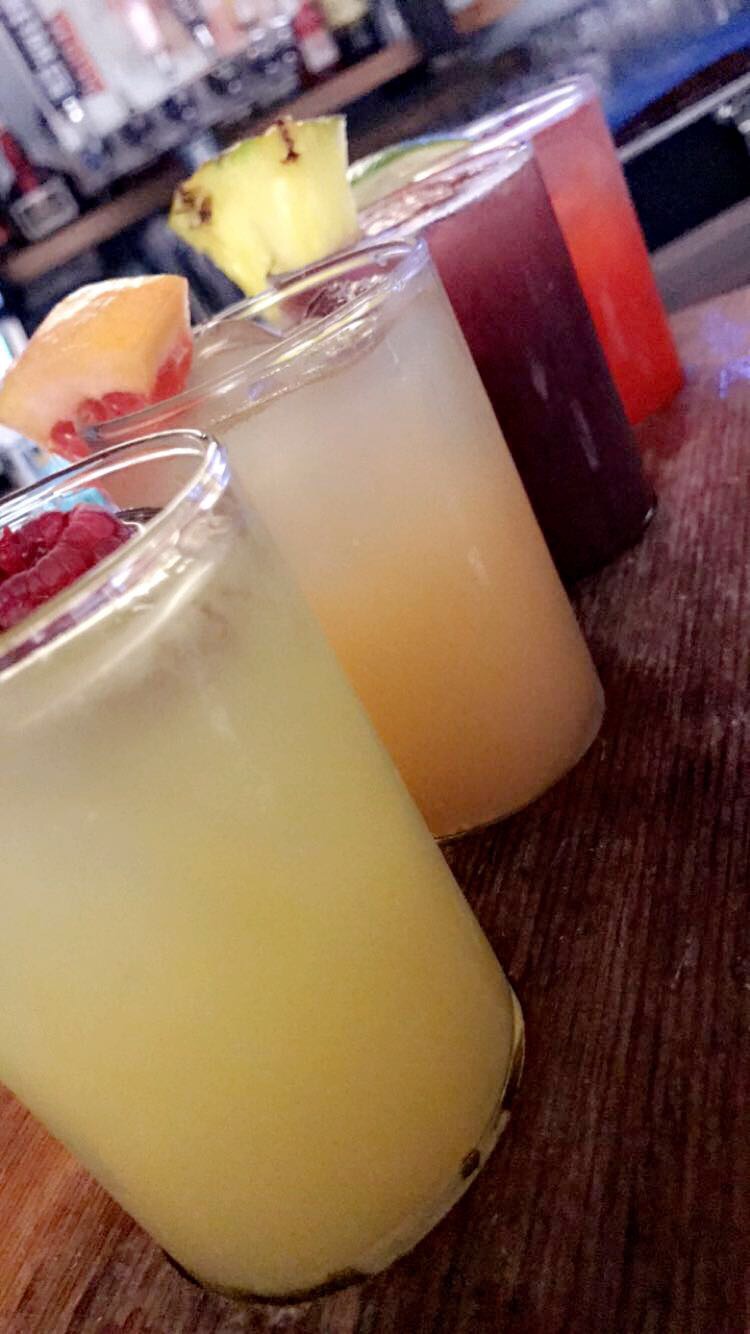 We tried the Big Red, the original Red, the Jameson ginger and their Grapefruit sangria. Our favorite was the Jameson Ginger, but we love Jameson, the others should come with a warning sign. They drink so easy that you might even forget it has booze in it. Thank goodness for Uber. Since we had plenty of fun with our flight we didn't get to try their original margaritas but we have a feeling they live up to San Antonio's reputation.
Sangria on the Burg is the perfect combination of traditional Texas BBQ and Mexican spices, making it oh so "puro San Antonio." It is safe to say that we will be back, especially since we can't stop dreaming about that frito mac and cheese.