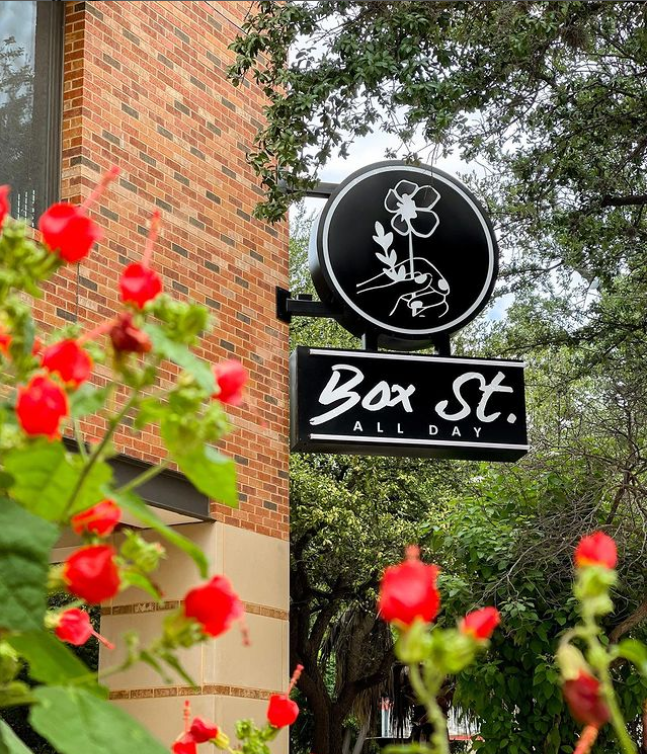 07 Apr

SEO Audit on The Box Street Social Website
About Box Street Social
The Box Street Social started as a food truck specializing in unique catering options in the spring of 2015. Attention quickly grew, especially after their appearance on Cooking Channel's Man Fire Food! Since then, they have sprouted into a full fledged brick and mortar restaurant specializing in weekday brunch, craft cocktails, & a finely curated bottle shop in downtown San Antonio.
The Box Street Social
https://www.theboxstreetsocial.com/
https://www.instagram.com/theboxstreetsocial/
https://www.facebook.com/theboxstreetsocial
https://twitter.com/boxstreetsocial
---
Project
The Box Street Social initially contacted Embark for a consultation on streamlining their existing website to be more SEO friendly & push organic traffic to their site.
After an initial interview it was determined that with their notoriety as the best in the business for catering, the new area of focus should be on the weekday brunch and cocktails available at their new location that opened in December of 2021.
Initial SEO Research
Embark then conducted a search of similar establishments that were within a 5 mile radius of the restaurant. Being located in the Hemisfair Park area of downtown San Antonio, there was a lot of competition to choose from. Additionally, this area sees a large amount of foot traffic, tourism, & local events to which keywords could be tied to.
From this research it was determined that Box Street Social would benefit most from capitalizing on location targeting & highlighting their unique brand of elegant breakfast & cocktail offerings. After visiting each of the previously mentioned competitors websites & identifying key points in which Box Street Social could rank higher for in SERP's (Search Engine Result Pages), Embark set to work surmising which keywords would be the best fit for achieving 1st page status.
Determining Keywords
With this knowledge, Embark determined five initial keyphrases to focus on for maximum SEO achievability.
brunch spots san antonio

all day breakfast san antonio

downtown San Antonio

brunch and cocktails near me

coffee and cocktails
The determining factor for these five keyphrases were their search volume, Cost Per Click (CPC), Competition, & already existing search results. The majority of these keywords are based on location targeting, both with a high search volume and thousands of results. However, it is so important for restaurants to have location targeting keywords, as the majority of potential customers are close by & already hungry when searching for food! By incorporating location targeting in with other keywords, Embark was able to capture both the tourist aspect & local brunch market.
Website Evaluation
In addition to keyword research, Embark conducts audits on already existing websites to determine if other SEO factors such as missing meta tags, improper title tags, lack of copy, and not taking advantage of backlinks provided from reputable sources can also be improved for better visibility. Conducting an audit of The Box Street Social website determined that there were several areas for improvement that could be implemented.
Copy on Site
Box Street is a very elegant brand with stunning cuisine & Insta worthy cocktails. However, their website lacks far below the recommended amount of readable text for a homepage, which is 2,000 words. The reason for this is that when search engines 'crawl' sites they want as much information about the site as possible, to determine its content & provide users with proper results. This problem is very easily fixable with SEO website copywriting and provides a wonderful opportunity to pack in those keyphrases.
Heading Tags
Embark was able to suggest improvements for heading tags throughout the site with the main takeaway being the embedding of the aforementioned keyphrases within the headings as well as fixing a formatting issue. Search engines do not like more than one <H1> tag on a page while the opposite is also true, with no <H1> tag also being seen as an issue. Therefore it was recommended to reduce the number of <H1> tags on site to one & use a key phase within the tag.
Utilizing Backlinks
From the audit, it was also discovered that The Box Street Social had over 100 backlinks from other sources that were not being utilized on their site. In SEO terms, backlinks are crucial for ranking as having other sites link to yours lends credibility within the SEO algorithm. By 'closing the loop' on these links, Box Street Social could capitalize on the credibility of several local news sites, rating sites, & other restaurants in the area
Connecting Google Analytics & Google Search Console.
Another noted issue was not being connected to Google Analytics & Google Search Console. Both of these tools offer valuable insight on keywords, average time customers are spending on the site, what they are looking at as well as issues that arise when Google searches your site. Not having this connected revealed another opportunity for improvement, submitting a sitemap to Google. Submitting a sitemap to search engines gives them a roadmap of your site, providing a pathway for bots to crawl as well as a structure for your website.
Conclusion
All of the above mentioned SEO issues are very common, especially for small business owners. Embark believes that with the above recommendations, Box Street Social should be rocking the front page of Google in no time. It should be said, however, that SEO is not a short term game which can deter some people from even attempting it. It is necessary to stand out and be found on the web and should be front of mind when making decisions about your businesses online presence.
Looking for a Website or SEO Expert? Click the button below to shoot us an email about how we can help you achieve the front page for your business.