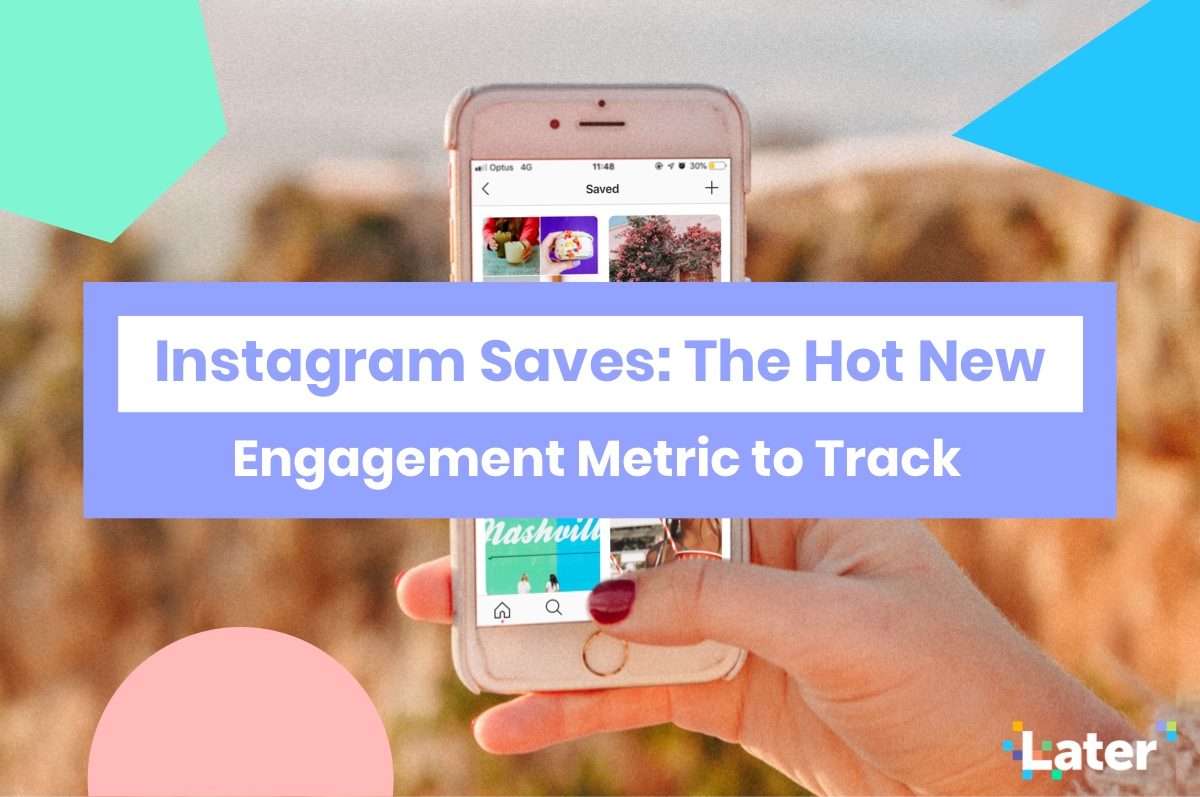 08 Oct

Why Are Instagram Saves Such A Big deal? Learn More on The impact of Saves now!

If you are a social media influencer or running an account for a small or large business, Instagram saves are an important concept to be aware of. You may have heard recently how likes are being taken out of the equation when it comes to your social media content and the SEO algorithm. Instead of likes being an indicator of how popular or how much influence you have in your social media account, saves are going to be the new change to Instagram. The more saves, the more your content will be shown to other Instagram users. This being said, if your goal is to increase followers and awareness to your account, post interesting content that will get the most saves. Continue reading to learn more on the impact of saves.

For those of you who have no clue as to what Instagram saves even are, here is your answer. When you see a post on your feed, look on the bottom right hand corner, you'll see a "bookmark" icon. If you press the icon, it will save to a collection where pictures and captions that you find useful will stay. It's similar to Pinterest. Below are four tips to get the most saves out of your posts.
Tip 1:
Write Informational Captions
Just like Pinterest, you save posts that teach you how to do something or boost your creativity. Think of content that will be useful enough to a user, that they'll need and want it for later. We receommend incorporating educational content as a stragtegy to increase saves on Instagram.
Tip 2:

Create Timeless & Classic Content
Keep your content as simple as a little black dress, it never goes out of style. Your posts should be something that viewers can refer back to at any time. If a user looks back on the content a year from now & the message should still be relevant.

Posts that are relevant to a broad audience, and not just one type of person, are found to be most effective. For example, your restaurant could share staple seasonal dishes with viewers. They could include their tips for cooking, while promoting a seasonal item avaiable in the restaurant.
Tip 3:

Include Inspirational Quotes
Instagram is based around the idea of being inspirational and influential. People like to be uplifted and moved by captions when they take a coffee or lunch break throughout their busy work day. When a positive vibe is portrayed to followers, they'll want to continue supporting and saving your posts.


Tip 4:
Write Longer Captions
If your post is engaging enough and provides quality information longer than one sentence, people will be more likely save, and remember to come back to read more later. Especially if a person isn't taking much time to look through social media in the moment. If you grab the users attention, they more likely to save and read the rest at a later time.

Instagram is constantly changing, therefore it is important to stay on top of new update to the algorithm. Instagram saves is the next big thing that will impact the success of your account.

We recommend putting in effort to make your content important to others, so that people will engage more often. There are many tricks to making sure you fit into the algorithm, but if you pay attention to what people want and how things work, you'll be on your way to increasing more awareness each and every day.

Looking for more help with restaurant marketing? Contact Embark Marketing today!