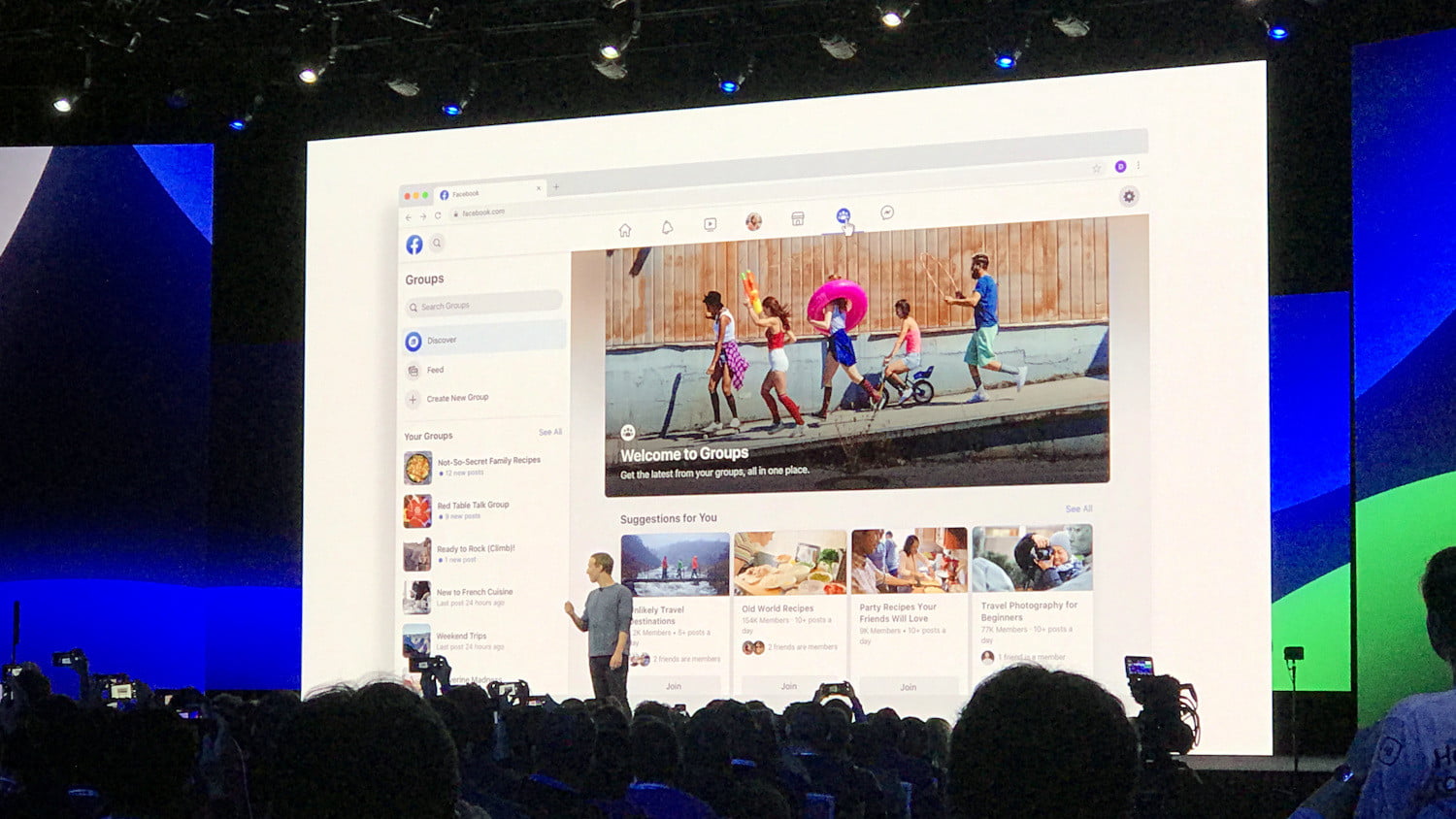 23 Sep

Facebook's Redesign is Coming

Facebook's redesign was announced last month along with their exact plans for changing the massive social media platform. The idea is to shift focus away from the news feed. Therefore, the platform will have an emphasis more on Groups, Events, and Messenger by the end of this year.
The Future Is Private
The main principle behind this evolution; "The future is private," says Facebook in a recent video released. The new redesign will make the social media platform faster, more reliable, and visually appealing. In other words, this means more privacy and customization for users to connect with the people that are most important in their lives. However, with more privacy, what does this mean for the future of businesses and brands? Most importantly, how will this affect business' marketing strategies when they are not close with some consumers on a private level?
Currently, many businesses rely on Facebook's newsfeed to deliver their message to consumers. With the new redesign, businesses will need to shift their strategy in order to stay relevant. Groups, Messenger and Events are now going to be in the spotlight when users open the application. Therefore businesses should discover ways to move their brand into these digital spaces.
Groups
The concept of groups for businesses is a fairly new concept. Previously, all groups could only be accessed by individual accounts. However, with recent updates, business profiles can now create their own groups.
Depending on your business, you can incorporate groups into your strategy by creating specific subgroups. For example, if you own a restaurant, 'Brunch Lovers' could be a subgroup. This group would be a place to grow that particular audience, where users can converse their mutual interests. This new feature not only creates a niche group, it allows businesses to post content to a target audience they do not have to spend time searching for, while promoting their product or service. This new feature benefits businesses and users simultaneously by connecting people to exactly what they are looking for and exactly who is interested in it. Groups will be a major game changer for your social media marketing if you take advantage of it.
Events
In order to capitalize on the events aspect of Facebook, you could start creating events for activities happening within your establishment. Examples of events could be happy hour, a new menu launch, or an anniversary celebration to name a few.
Messenger
To connect with users directly, you could incorporate an automated greeting that appears when users land on your business page. Also known as a Chat Bot, which creates FAQs and responses to connect with users fast and effectively. Questions or comments unrelated could be outsourced to the business' email for further information.
In conclusion, Facebook's redesign will force brands to think of new and creative ways to reach potential and existing customers. Interested in learning more about how to leverage social media marketing for your restaurant? Contact us today at info@embark-marketing.com.