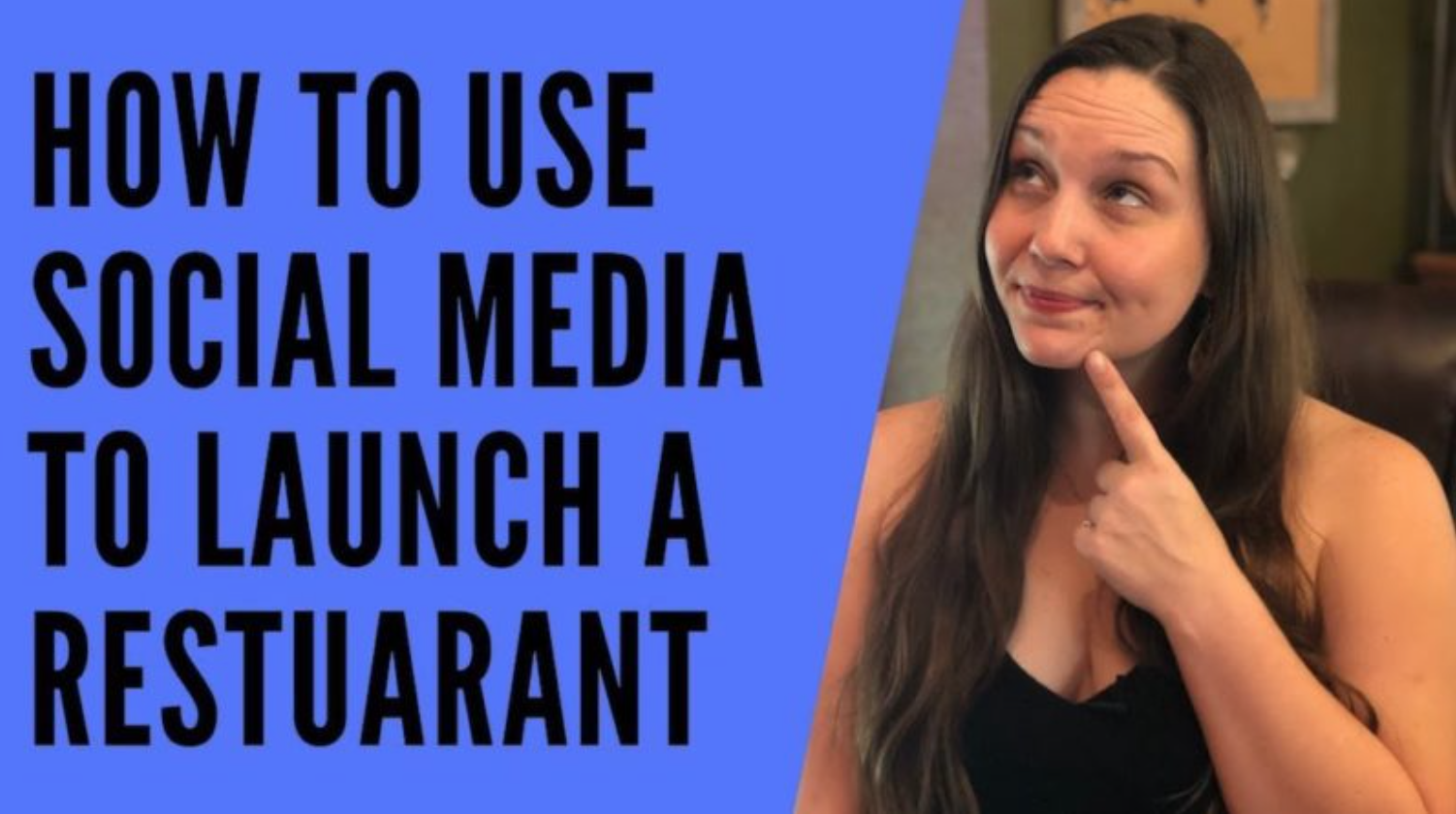 01 May

How to Use Social Media to Launch a Restaurant

Today, we're going to be talking about how to successfully use social media to launch your restaurant. I'm going to give you all the ingredients that you'll need to make your restaurant a success.
Step 1: Create a Budget
The first thing you need to do is create a budget. Marketing is no longer an expense. It is an absolute necessary investment in your company. We recommend for restaurants, who haven't opened yet, to estimate about 25% of their estimated revenue for marketing.
Once you have your budget set, you'll be able to better decide whether you're going to be managing your marketing or whether you need to hire someone to do it for you. Either way it's important to start engaging on your social media platforms at least one month before your restaurant opens.
So, what exactly does engagement mean exactly? It means you must start growing those accounts because before anybody can see anything on your page, you must have a following. One way to grow your account organically would be to like, follow, and comment on other people's posts that are your ideal customer. After engaging with them, they may be more inclined to follow your page & like your posts.
Step 2: Build Your Audience
One of my hot tips here is to look at a similar business in your area that offers something similar to you. Ask yourself, if a customer goes here, are they likely to come to my establishment too? Look under their geo location to see all the customers that have checked in at their business. Engage with them and encourage them to follow your brand on your platform. This will help you grow your account. This is important because when you finally have your grand opening announcement you'll already have an audience to consume your message.
Step 3: Social Media Influencers
Another thing that you can do to make the grand opening of your restaurant a success is leverage social media influencers. An example of this would be to invite local social media influencers with great engagement, that are relevant to your business, to come out and see things before everyone else. For example, you could have them come and do a tour of the construction site to let their followers know that you're coming soon. You can also give them little sneak peeks of products, services and other elements about your business that will excite their followers about your grand opening.
Step 4: Sneak Peaks
Now that you're building an audience, it's important to start engaging them. Give them little tidbits about your restaurant to show them how special it's going to be. We recommend posting things like construction advancements, recipe development and little behind the scenes things that you think that consumers would enjoy seeing. This is super important and relevant for your business because, as you're creating this engaging content customers will be more susceptible to hear your message when you tell them about your grand opening.
Step 5: Make Announcements
About two weeks before your restaurant opens. I encourage you to start making announcements. You can make Facebook events or start running social media ads to let people know that it's coming. This is important because not only will it engage your existing audience that you've already built, but it will also inform others that may not follow you yet. Planning ahead of time is best to give people time to plan to come to your grand opening.
Another tip I have for you is to re-engage those social media influences. Yeah, they saw the construction phase, but have they seen the finished product? Invite them back so that they can show they're following where you've advanced, and announce your grand opening date.
Key Ingredients
In our experience we found that these key ingredients are the best thing to do to have a successful restaurant opening. You must make that budget, grow your accounts, and build a buzz. Once you do that you're sure to have a successful launch.
If you have any more questions about opening a restaurant from a marketing perspective, please feel free to drop them in the comments. To contact Embark Marketing for assistance with your Grand Opening, please call 210-365-7635 or email us at info@embark-marketing.com.