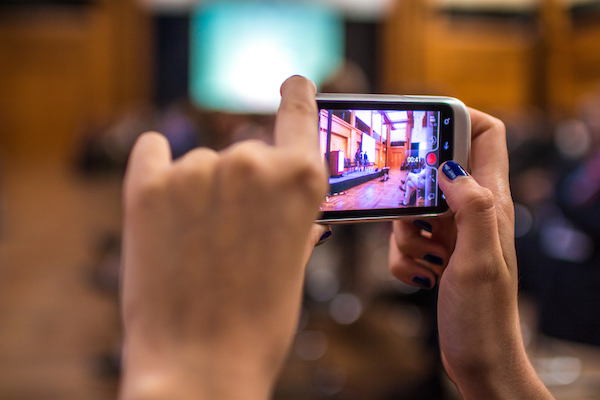 12 Oct

'Going Live'

Traditionally, 'going live' meant a clunkier version of being surrounded by cameras and meeting people on air. Currently, the term 'going live' is for everyone – thanks to social media giants Facebook, Instagram, and Snapchat . With a press of a button anyone with a smartphone can stream a live video. Today we are going to discuss Facebook and Instagram's live story (live video) features. Arguably, the two forerunners for social media domination are Facebook and Instagram.

The push for camera-first communication has become the key instrument for Facebook's success over gradual context collapse.In 2012, Facebook bought out Instagram, effectively incorporating the one-time competitor into its marketing asset tool box. Earlier this year Facebook-Instagram launched the 'story' feature for both platforms. Now it gets interesting, in the past few months since this launch Instagram's followers have increased from 80 million to roughly 300 million. Wow!! To put that in perspective: the population of the United States is 323.1 million. Essentially, almost every person in the U.S. uses Instagram in some capacity. And, Facebook recently celebrated breaking the 2 billion monthly user mark! This being said, now is the time to jump on the live video band wagon. Effectively using these two social media platforms can help put yourself and your business ahead of the curve.

Since Facebook bought out Instagram, you may have noticed many similar features being launched or more aggressively pushed at the same time. Along with the live video feature, this also includes private messaging, the 'people you may know' feature, and filters. This also means that many of the features work in the same way. So for the purpose of being efficient, the following tips will reference both Facebook and Instagram – unless otherwise specified.
Content Means Everything
As a general rule, when it comes to live video, the longer the better – with the minimum being at ten minutes. All jokes aside, this means that the longer you are 'live' for the more opportunity you have with people seeing your story in their feed. This then increases your chances with personal interaction with your followers, and greater chance for increased followers. Here are a few ideas for content material that are sure to peak some interest:
Experimental Material: People like being shocked and awe. Entertaining your following keeps them engaged, strengthening brad loyalty, and perhaps notoriety.
Office Hours/Q&A Sessions: Live video is a great way to answer questions while actively engaging with your audience. Having that seemingly one-on-one time reinforces relationships.
Behind the Scenes: The 'story' feature allows for a larger audience to feel like they are there.
Launches & Announcements: New things are exciting – why not share it with a wider audience? Announcing this first live leaves each individual audience member with the sensation that he or she is the first to know.
Embark Marketing is Here
As a local boutique food and beverage marketing agency, we are in touch with San Antonio's needs and desires. We also happen to be well-versed in all things relating to social media. The world of social media can be confusing, and we understand that. This is also one of the many reasons we got into this business. We aim to help those who are attempting to ride the many waves of new oncoming social media features. Don't fret, we've got you. For more information, click here, or to contact us, click here.