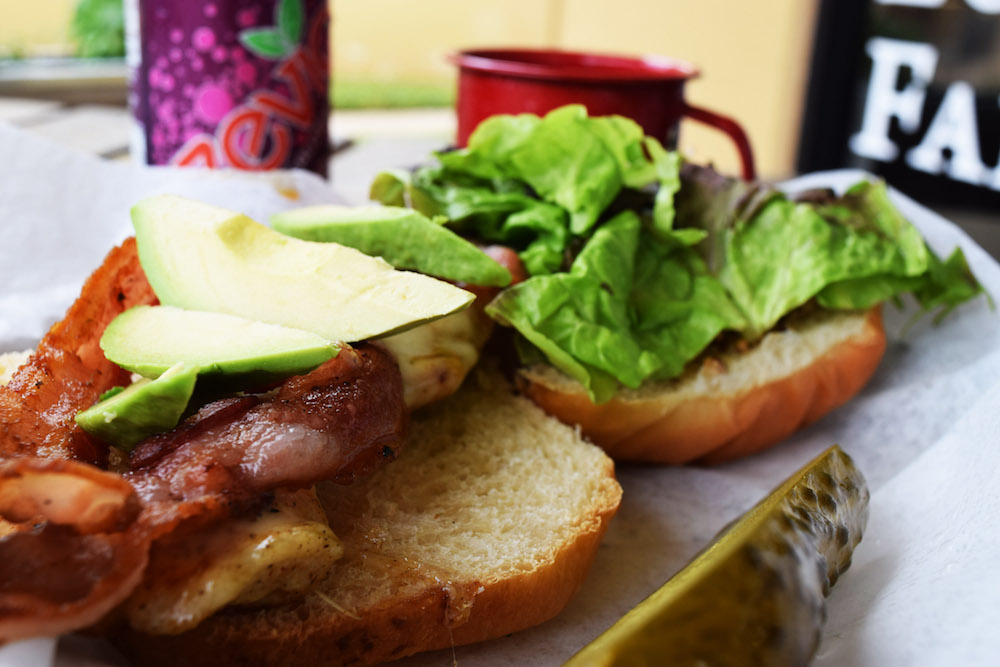 26 May

Red Bird Farmacy Brings Fresh Farm Food to San Antonio

Posted at 22:42h

in

Press

[et_pb_section fb_built="1″ admin_label="section"][et_pb_row custom_padding="31px|0px|40px|0px"][et_pb_column type="4_4″ parallax="off" parallax_method="on"][et_pb_text]

Located at 16350 Blanco, San Antonio, TX 78232, Red Bird Farmacy is a life changing restaurant ready to inspire San Antonio. At Embark Marketing our core values focus on health, environment and community. Red Bird Farmacy puts these qualities into a restaurant, so of course, we fell in love. Their health conscious and environmentlally friendly attitude is a great addition to the San Antonio area. Our experience at this local restaurant was amazing: the staff was super friendly, the food was savory, and the setting was welcoming.
Red Bird Farmacy
Red Bird Farmacy opened in May of 2017 and they're off to a great start! Husband, Chef Andrew Paperella, teamed up with his Wife, Kay Paperella, to become the owners of Red Bird Farmacy. Kay is one of the top nutritionist in the city of San Antonio and she has her own practice. Her practice, Balanced Health Healing Center, opened in 2011 and she makes custom health plans that focus on physical and spiritual aspects of a client. Another awesome quality about her practice, is that it's in the same shopping center. Clients have the ability to walk right over to the restaurant and order a meal that fits their plan.
[/et_pb_text][et_pb_image src="https://www.embark-marketing.com/wp-content/uploads/2017/05/DSC_0028-1.jpg" url="https://redbirdfarmacy.com/" url_new_window="on"][/et_pb_image][et_pb_text]
Chef Andrew used his wife's knowledge to make a menu that's healthy for everyone. Red Bird Farmacy uses food from local sources that are organic and sustainable. You can find a list of their sources here. This method provides a customer with food literally from Farm to Table. Chef Andrew created a menu that not only focuses on health but taste amazing as well.
Review: Chicken Burger
At Red Bird Farmacy, there were plenty of options that sounded remarkable but I couldn't resist the Chicken Burger topped with bacon and avocado. Once I ordered, I received a unique table marker that offers a special fact about Red Birds. This was a great way to start the meal as I was able to learn and connectt with the restaurant. The food was brought to my table with a smiling face and it was time to dig in!
My initial reaction to the Chicken burger was that it was so pretty. I mean, how is a burger pretty? But it definitely was! I was so excited to try this healthy and satisfying option that I jumped right in. This Chicken Burger from Red Bird Farmacy was so incredibly juicy and wholesome. I actually felt healthy eating a burger, and that never happens. The pickle on the side was a great addition and it tied everything together. Overall, I was very happy with the foodie experience at Red Bird Farmacy.
[/et_pb_text][et_pb_image src="https://www.embark-marketing.com/wp-content/uploads/2017/05/DSC_0067-1.jpg" url="https://redbirdfarmacy.com/" url_new_window="on"][/et_pb_image][et_pb_text]
For my dessert, I ordered the Gluten Free Chocolate Chips cookies. This was the first time I tried cookies with out gluten and I was so surprised at the result. These cookies were addicting! The cookies were very soft and cooked to perfection. But the best part about these cookies is that they're healthy. I know healthy and cookie are usually words not used together but at Red Bird Farmacy they are.
So I definitely recommend trying out the new Red Bird Farmacy located on Blanco Rd. With good, natural and organic food, it is sure to please every time. For more information about Red Bird Farmacy, click here to go to their website. Feel free to leave a comment below on for your experience at Red Bird Farmacy.
[/et_pb_text][et_pb_gallery gallery_ids="27163,27162,27166,27160″ posts_number="4″ show_title_and_caption="off" show_pagination="off"][/et_pb_gallery][/et_pb_column][/et_pb_row][/et_pb_section]