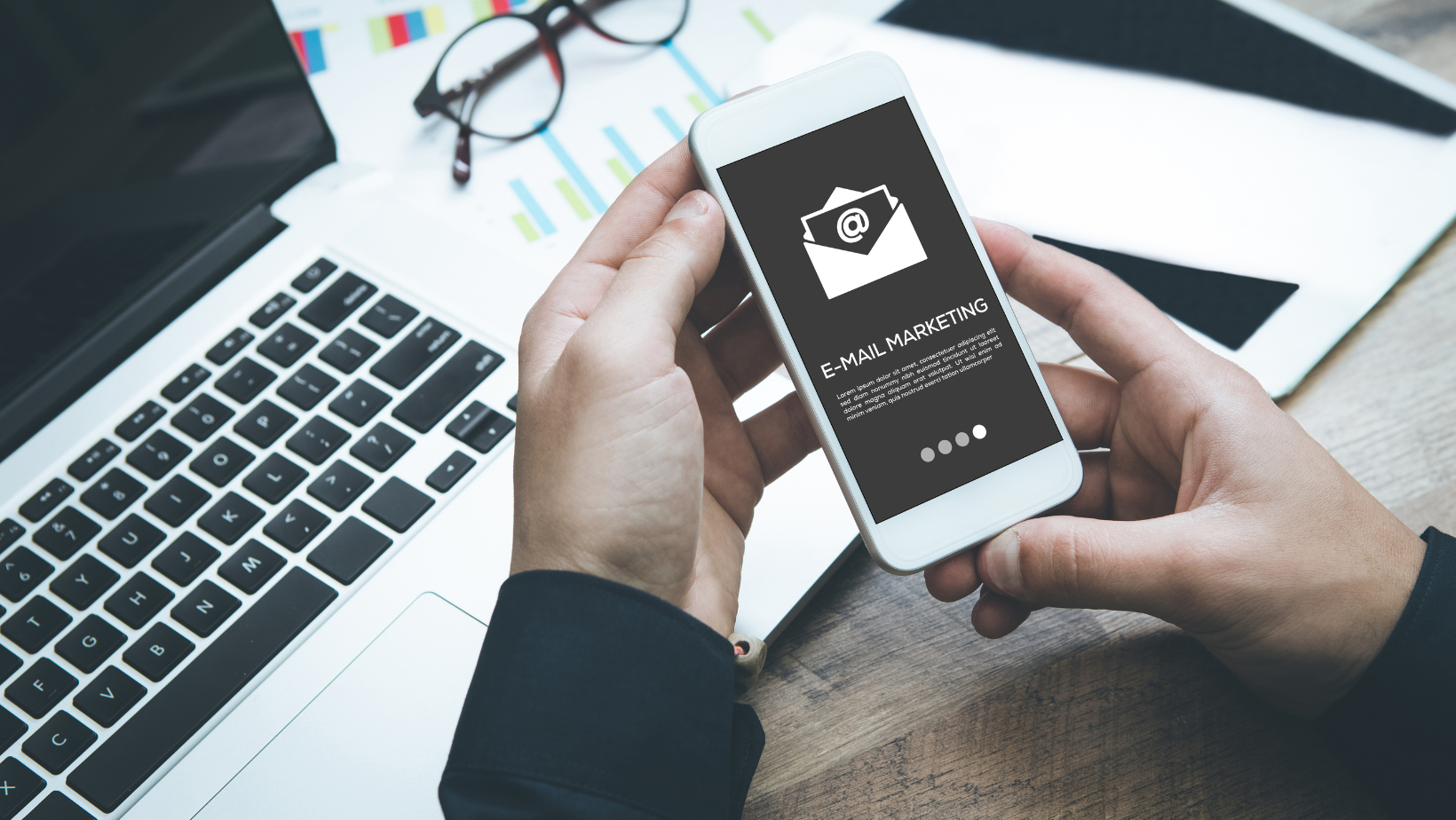 25 Jul

Is Email Marketing Dead?
Introduction
Email marketing is one of the most effective ways to reach your audience and build a relationship with them. It's easy to send out, inexpensive, and has great ROI. However, there are a few misconceptions about email marketing that could be hurting your results. In this article we'll cover those misconceptions and how to avoid them so that you can get back on track with your email marketing efforts and start seeing better results! Plus we'll cover some of our favorite email marketing platforms that we've seen success on.
The Answer to "Is Email Marketing Dead?" is a Definitive NO.
Email marketing is not dead. In fact, it's the most effective way to get in front of your audience and build a long-term relationship with them. You can use email marketing to increase sales and grow your business faster than any other channel!
Email marketing is alive and well because it works so well for marketers who understand how the process works and have a plan in place for their campaigns. This is especially true in the food and beverage sectors where there is a huge opportunity for growth. Offering a hungry person a free sample or 20% off coupon can significantly increase the likelihood of them stopping by to give your restaurant or bar a try! Plus, they are more likely to keep your email around because of the intrinsic value it provides them.
Why Email Marketing Still Matters
Email marketing is cheap and easy to set up, especially if you have an email list that you can send your messages to. The cost of sending an email campaign will be very low compared with other channels like Facebook Ads or Google Ads where you may need more resources in order to create beautiful creatives and optimize them for better performance. Another thing to keep in mind – not everyone uses social media, but the majority of people do have an email address that they check on a regular basis.
Finally, email marketing helps businesses get their message across in a way that people can relate to which makes them take action on whatever offer they are promoting through these emails!
The Benefits of Email Marketing
Email marketing is a great way to build a relationship with your users. It's also an excellent way to keep in touch with them, and promote your latest special offer or get reservations for an upcoming holiday.
Email marketing can also provide you with valuable customer feedback that you can use to improve your product or service, as well as make it more relevant for the customer base at large.
Things to Consider Before Starting Your Email Marketing Campaign.
Before you start your email marketing campaign, there are some things to consider:
Make sure your emails are relevant to the audience. This is especially important in the restaurant industry, as sending a free coupon to someone 1000 miles from your location doesn't do much good for driving traffic to your business.
Don't spam people with unwanted or irrelevant emails; this will only cause them to unsubscribe from your list and block future messages from reaching them!
Ideally, each email should be under 100 words–but also make sure that they're long enough so that they provide value for the reader when they read them (don't go shorter than 25 words).
Include an eye-catching subject line so people will open up your message when they see it in their inboxes!
Types of Email Marketing Platforms
For most mom & pop restaurants & smaller franchises, there are 3 main email marketing platforms that can help you reach your audience without breaking the bank. We'll cover which platforms these are & how they can help your business grow!
Integrated Email Marketing – Toast
We have found that integrated Email Marketing is a great way to go for restaurants. These platforms are great because they allow you to track your customers' journey through your POS system. Additionally, customers are much more likely to provide their email addresses when checking out at a register or placing an online order as opposed to website popups or sign-up forms. Not only does this grow your email list at a rapid pace, but it also allows you to send out targeted emails based on the customer's behavior in the past.
One of the top integrated systems we have used for our clients is Toast. It has the ability to send automated emails based on triggers such as birthdays, or when they have not ordered with you after a certain period of time. This is a great excuse to reach out and remind customers of your presence and the amazing meal you provided them in the past. Another great feature of Toast is that it allows for additional features such as a rewards program where customers can earn points for every purchase they make and redeem them for discounts or freebies, all under the control of the restaurant owner.
While this is the more expensive of the three options, it will pay for itself in the long run. We have seen several restaurants who have implemented this system to great effect with ROIs in the tens of thousands of dollars per campaign.
Click here to schedule a Free Demo of Toast.
Constant Contact
Constant Contact has been around for a long time and has great features for customer interactions and building your email list. The midtier in terms of cost, it does provide some robust features for tracking and a quick drag-and-drop interface that makes it easy for restaurants to create email campaigns without having to write any code.
It also allows for complete customization for each email campaign, meaning you can stay on brand and make sure that your emails stand out from the crowd. Recently, they have even introduced an AI system that helps you to find the perfect words to bring in business.
They also offer training sessions and videos to help you get the most out of your email marketing efforts.
Mailchimp
Mailchimp is one of the most budget-friendly options for email marketing, but that does not mean that it is not a viable option for your food and beverage establishment. This platform also allows for up to 500 subscribers for free & does offer some customer journey tracking features. Also a drag-and-drop system, It has several templates that can be customized to your brand and allows for segmentation for different audiences.
Conclusion
There is no doubt that Email Marketing is still alive and kicking! It's a great way to reach out to your customers and get them engaged with your brand. What you need to remember though is that this strategy can only work if you have an effective email marketing campaign in place. So make sure that your emails are relevant, personalized and timely so that they don't end up in the trash folder of your recipients' inboxes. Additionally, picking the right email marketing platform can make all the difference when it comes to running a successful campaign.
Embark Marketing offers affordable email marketing services as part of our overall digital marketing strategy & can help you get started in your email marketing efforts, along with social media, website, & public relations. Contact us today to discuss what we can do for your food & beverage business.